What is Canva for Teachers?
Canva is an amazing tool for teachers to bring their creative ideas to life. This graphic design software is the perfect solution for many of your design needs, from posters and presentations to social media graphics and more.
Gone are the days of struggling with complex design software – or even PowerPoint. With its user-friendly interface, drag-and-drop functionality, and an array of templates, even teachers who are not tech-savvy can create stunning designs with ease.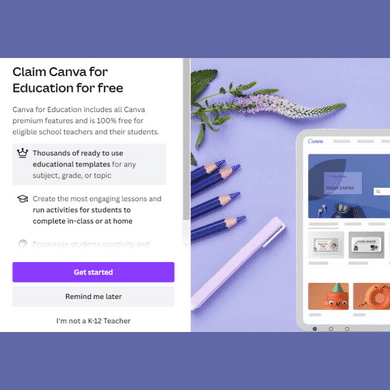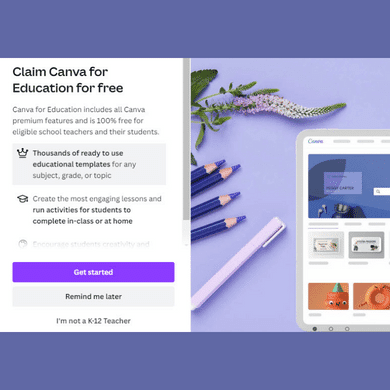 Canva is Free For Teachers
Last year, Canva released Canva for Education, which is free for educators and students, and includes 1000s of pre-created education templates. Canva for Educationallows you to create individual and collaborative assignments, and syncs with Learning Management Systems.
You and your students can create and personalize your own designs from scratch or choose from thousands of high-quality educational templates.
Its cloud-based platform (that means you access it through the Internet) makes it accessible from anywhere. In addition, the vast selection of templates and design elements guarantees that your designs will look professional and polished.
How do you get started? First, sign up to Canva with your school email account to get started. Then, head to Canva for Education and read up on all the features and tools available. Then scroll to the bottom and register, using relevant details about you and your teaching role. You should hear back from a Canva team member within 24 hours, and once you're approved, you're ready and raring to go.


Start with Presentations
The best way to get started is to create a presentation or visual aids for one of your lessons. This could be interactive presentations, infographics, or posters to help explain complex concepts in a more engaging and visually appealing way.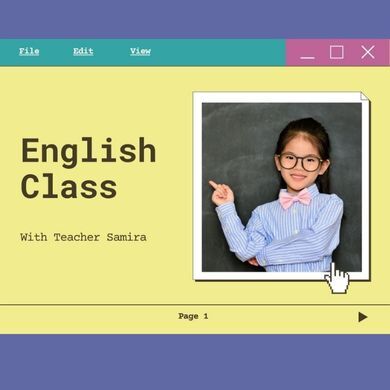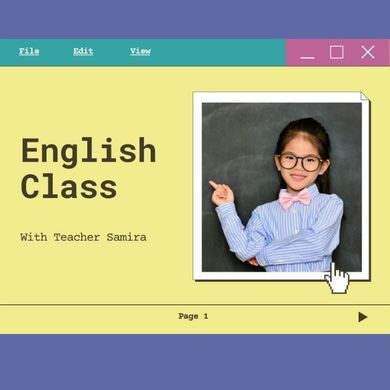 To start designing, choose from thousands of templates to present new material in a colorful, engaging way. You can then edit the template any way you like, changing wording and design elements, adding new texts and pictures, and resizing it to whatever size you need.
You can also take advantage of the Presentation Mode feature, which allows you to expand your design to fill your entire screen and navigate between slides. You can even download it to your computer in any format you prefer.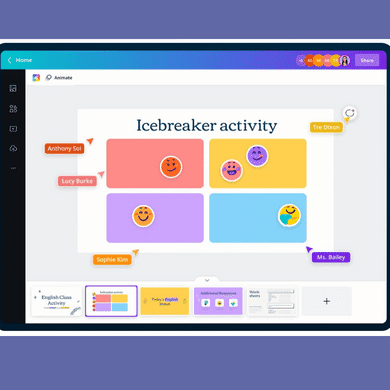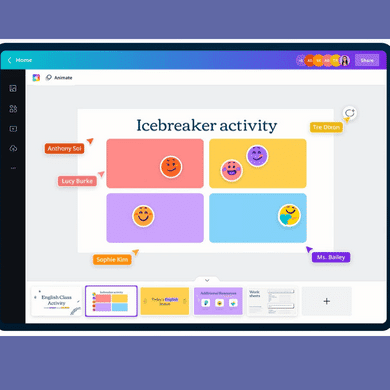 Create Other Resources
Creating presentations for your class is easy, but there are a lot of alternative resources teachers can create.
Digital flashcards: Teachers can use Canva to create digital flashcards that students can use for self-study or review.
Classroom decorations: Canva can be used to create custom wall decorations, such as posters or banners, to create a more visually appealing learning environment.
Assessment materials: Teachers can use Canva to design quizzes, tests, and assessments that are interactive and visually appealing.
Videos: Teachers can communicate ideas and concepts effectively by using a mix of moving images, sound, and text.


Create Student Projects
Students can use Canva to design and create their own resources to better visualize and record their learning. It also allows them to showcase their creativity and critical thinking skills. Teachers can leave comments on the work and share it with the rest of the class as well.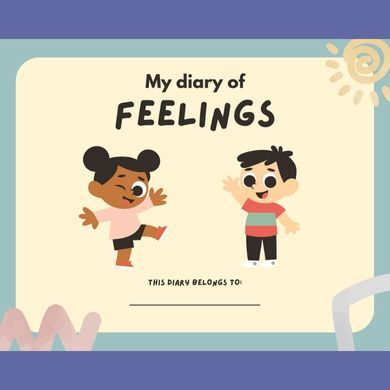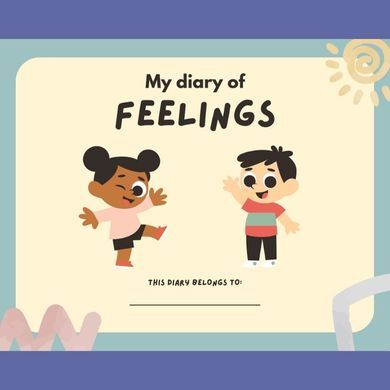 Here are a few ideas:
Presentations: Students can create posters for class projects, presentations, or events.
Reports: Canva can be used to create visually appealing reports, including research reports, science reports, and more.
Infographics: Canva's templates and design elements make it easy for students to create infographics to illustrate complex information in a visual and engaging way.
Banners: Students can create banners for school events, sports teams, or other school organizations.
Flyers: Students can create flyers to promote school events, fundraisers, or other initiatives.
Social media graphics: Students can create social media graphics to promote their class projects, school events, or even their own personal interests.
Brochures: Students can create brochures to promote their school, class projects, or other initiatives.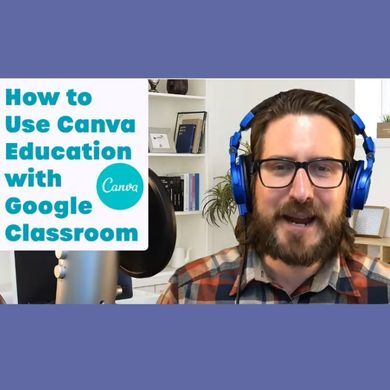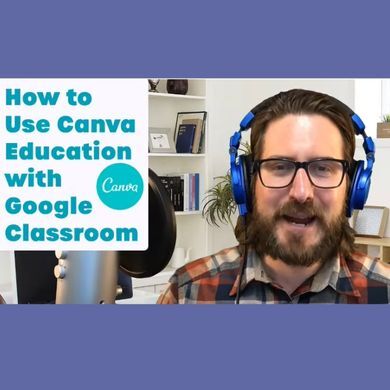 Learn More
Canva has many resources for teachers, including:
Canva's Help Center: Information, including articles, videos, and FAQs
Canva's YouTube channel: Tutorials, design tips, and more
Canva's Blog: Articles and tutorials on design, marketing, and technology
Canva for Education Community: Connect with other teachers and professionals to share ideas and resources.
There are also some great teacher videos on YouTube, including:
We also recommend these sites:
Do you have a great suggestion for using Canva with students?