September kicked off National Hispanic Heritage Month (September 15 to October 15), which honors the impact of Hispanic and Latinx Americans on our nation. The unusual mid-month start and end allows for the celebration of independence days of several Latin American countries, including Costa Rica, El Salvador, Guatemala, Honduras, and Nicaragua (all Sept. 15), Mexico (Sept. 16), and Chile (Sept. 18) as well as Columbus Day/Dia de la Raza (Oct. 12).
The observance began with a week in 1968 under President Lyndon B. Johnson and was expanded to a month-long celebration by President Ronald Reagan in 1988.
ThinkFives offers two lists for celebrating this month; one list is compiled by Reading Rockets, an education initiative of WETA, the flagship public television and radio station in the nation's capital. And as a bonus, we are sharing a list from Boston College's school of education, which includes dozen of books by Latinx authors spanning various genres, including romance, horror, YA, and nonfiction, that draw on their Afro-Latinx, Mexican, Dominican, Chicano, and Boricua cultures.
Children's Books (Ages 3 – 9)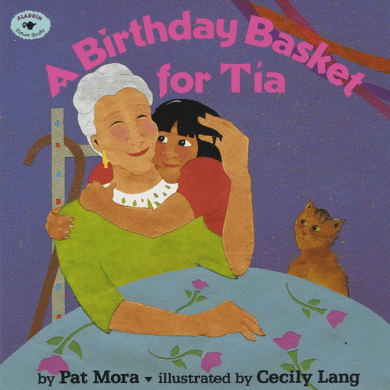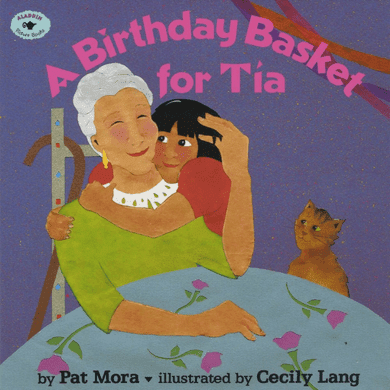 A Birthday Basket for Tía
By: Pat Mora and Illustrated by: Cecily Lang
Age Level: 0-3; Reading Level: Beginning Reader
Cecilia and her cat, Chica, create a special birthday present for her great-aunt's 90th birthday — a basket filled with things Cecilia and her tía have shared. This affectionate autobiographical story is illustrated with warm colors, suggestive of Mexican American traditions.


A Library for Juana
By: Pat Mora and Illustrated by: Beatriz Vidal
Age Level: 6-9; Reading Level: Independent Reader
This picture book biography introduces Sor Juana Inés de la Cruz, one of Mexico's most beloved scholars and poets. At the age of three, Juana promised her sister's teacher that she was "quiet like a turtle" so that she could stay at the school and learn to read. Later, Juana would become a nun and produce poetry that is still learned by children in Mexico today. Handsome, detailed paintings evoke Mexican folk art and tell the story of Juana's life.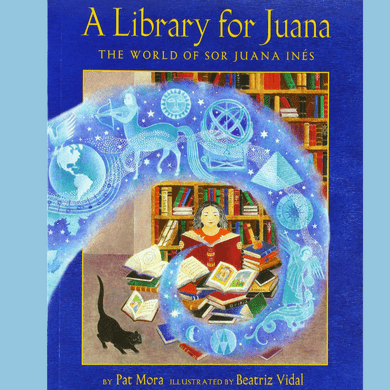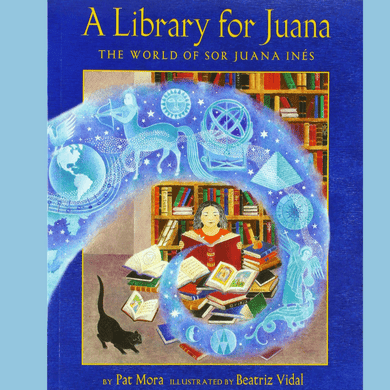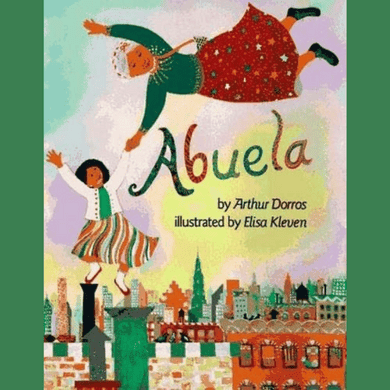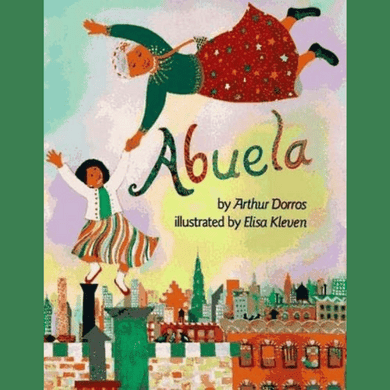 Abuela
By: Arthur Dorros
Age Level: 3-6; Reading Level: Beginning Reader
Rosalba imagines flying over New York City with her much-loved Abuela. The young girl uses a lovely mix of English and Spanish to describe their journey, moving from the busy streets of Manhattan to the Statue of Liberty. Brightly colored illustrations detail what Rosalba and her grandmother glimpse as they fly, and the rich tales of Abuela's memories.


Alma and How She Got Her Name
By: Juana Martinez-Neal
Age Level: 3-6; Reading Level: Beginning Reader
Alma Sofia Esperanza Jose Pura Candela thought her name was too long. That is until her dad shares the history behind it. Alma discovers pride in the strong relatives after whom she is named. The limited colors used in the drawings provide a look back and a look forward as Alma grows to recognize the strength in her name.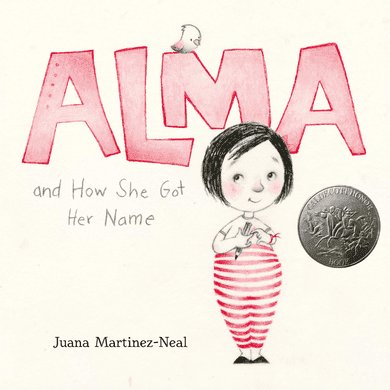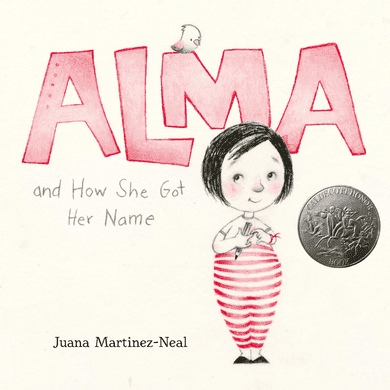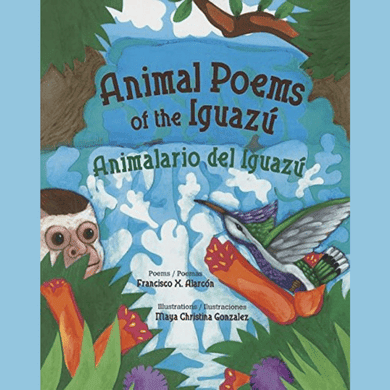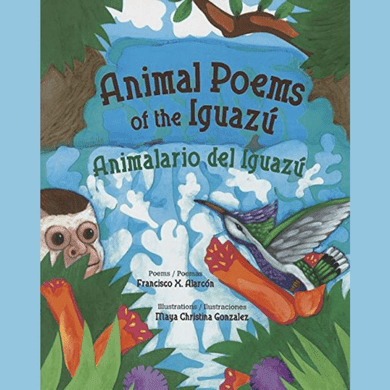 Animal Poems of the Iguazu
By: Francisco Alarcón and Illustrated by: Maya Christina Gonzalez
Age Level: 6-9; Reading Level: Independent Reader Inspired by a visit to the Iguazu National Park in South America, Francisco X. Alarcón celebrates its animals, skies, waterfalls, and more in these short and vibrant bilingual poems. Each page holds pulsating paintings that swirl and move, further vivifying each poem.
Recommended Books for Adults and Young Adults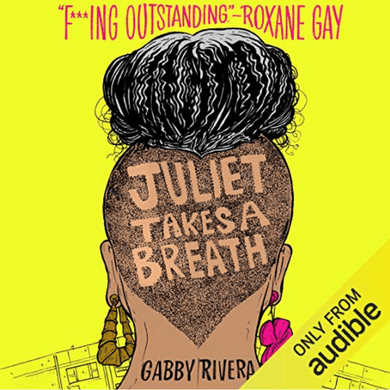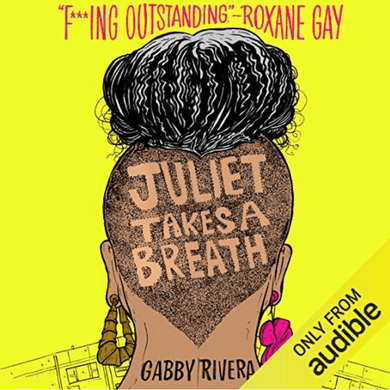 Juliet Takes a Breath
By Gabby Rivera
Juliet Milagros Palante is a proud Puerto Rican lesbian from the Bronx with big plans for the summer. First on the list? Coming out to her family, which goes less than spectacularly, particularly with her mom. She then travels to Portland, Ore., where she will be interning with her favorite feminist writer, Harlowe Brisbane. Next, she has to figure out why her girlfriend is acting increasingly distant. And last she needs to decide if her local librarian is flirting with her or just being friendly.
Originally published as an indie novel in 2016, this contemporary coming-of-age story was republished in 2019 by Dial Books, an imprint of Penguin Random House, to critical acclaim, including a shout-out by best-selling author-essayist Roxanne Gaye. (Boston College) https://www.bu.edu/articles/2021/books-for-hispanic-heritage-month/


My German Brother: A Novel
By Chico Buarque
Set in 1960s São Paulo, Brazil, this novel focuses on teen car thief and lothario-in-training Ciccio, who discovers a note written in German when going through his father's collection of books. The letter was written by Anne Ernst, a German woman who'd had an affair with Ciccio's father when he was stationed in Germany in 1931. This affair resulted in a son—Ciccio's half-brother, who vanished during the chaos of World War II.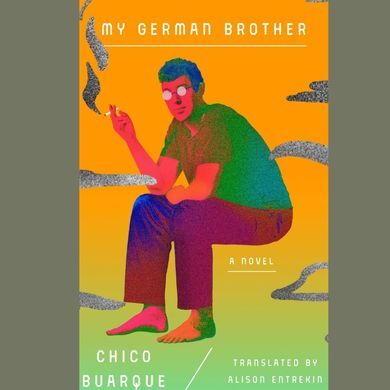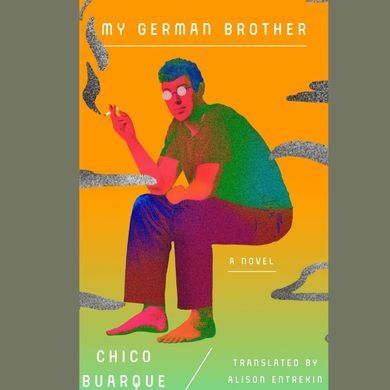 Written by Brazilian singer-songwriter Chico Buarque, My German Brother is semi-autobiographical, based on Buarque's own determined search for his long-lost half-brother. (Boston College)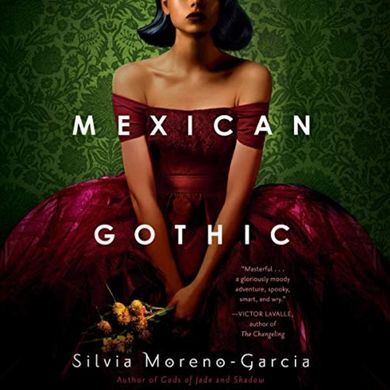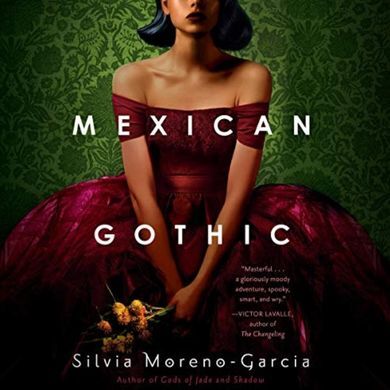 Mexican Gothic
by Silvia Moreno-Garcia
Set in 1950s Mexico, Mexican Gothic follows glamorous socialite Noemí Taboada, who receives a desperate letter from her newlywed cousin Catalina, begging to be saved from a mysterious and evil entity. Confused and concerned, Noemí takes a trip to her cousin's new home, High Place, an old and creepy house in the Mexican countryside. What she discovers is a family full of secrets, rumors of the house's violent past, and dreams of blood and death.
Inspired by horror films made by famous Mexican director Carlos Enrique Taboada and classic Gothic novels like Jane Eyre, Rebecca, The Monk, and The Yellow Wallpaper, Mexican Gothic is guaranteed to send shivers down your spine. (Boston College)


Our America: A Hispanic History of the United States
by Felipe Fernández-Armesto
In this nonfiction work, historian Felipe Fernández-Armesto sweeps aside the premise that America's history began with the first English settlers in Jamestown, Va., and instead traces America's beginnings through its Hispanic past. Starting with the colonizing conquistadors of Spain, the author traces how missionaries and rancheros brought Spain's expansive drive to the United States, settling California, mapping the American interior to the Rockies, and charting the Pacific coast.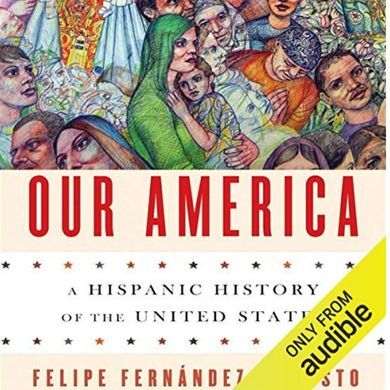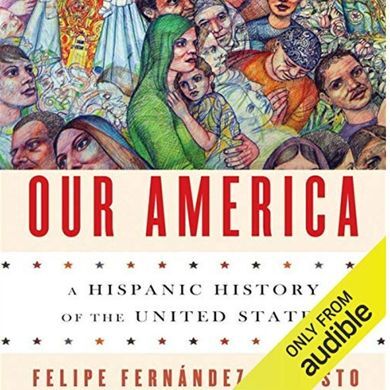 The book is a deep dive into the history of one of America's rapidly growing populations. (Boston College)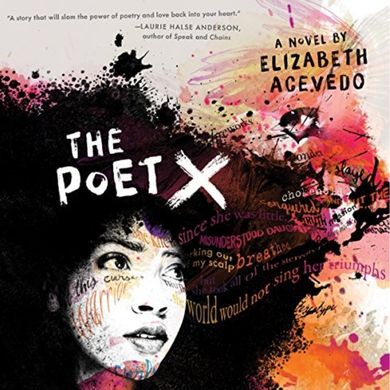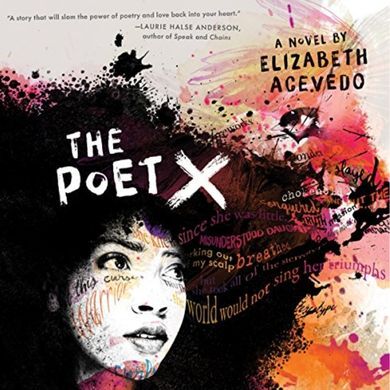 The Poet X
by Elizabeth Acevedo
Written entirely in verse, The Poet X is the debut novel of noted slam poet Elizabeth Acevedo. The book's heroine, Xiomara Batista, a young girl growing up in Harlem, finds herself questioning her Catholic faith and the world around her. After putting off her Confirmation, she must navigate her overbearing and religious mother, her burgeoning feelings for her classmate, Aman, her family's expectations of chastity and obedience, and her ever-growing passion for slam poetry, something that her Mami has forbidden her to pursue.
This book, released to critical acclaim in 2018, snagged numerous honors, including the 2018 National Book Award for Young People's Literature. (Boston College)
Do you have any books you would recommend?