What is Starfall
Starfall is a free public service that teaches children to read. At Starfall, children have fun while they learn.
Starfall began in September 2002, and since then it has expanded to include language arts and mathematics for preschool, kindergarten, first grade, second grade, and third grade. Starfall's emphasis on phonemic awareness, systematic sequential phonics, and common sight words in conjunction with audiovisual interactivity has proven effective in teaching emergent readers.
Starfall activities are research-based and align with Individual and Common Core State Standards in English language arts and mathematics. Starfall is an educational alternative to other entertainment choices for children and is especially effective for special education, homeschooling, and English language development (ELD, ELL, ESL). It is widely used in schools that serve children with special needs and learning difficulties.
Starfall apps are available in the App Store and Google Play for free. There are worksheets and lesson plans that can be purchased for use in the classroom.
Here are the Top 5 Starfall apps according to the App Store.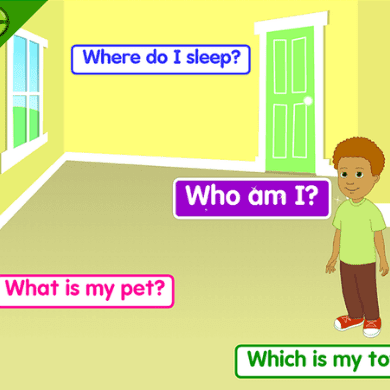 All About Me
Students will love creating and interacting with his or her Me Character. Players learn essential vocabulary while making choices about everyday objects, body parts, dressing up, pets, and household environments. This app is excellent for emerging readers and English language learners.
Review
"Love web, now app!
I loved the web version for young children! Now, I think the ESL toddlers & preschoolers in my class will love creating their own features while having fun learning English words. I would like to see a Spanish version too."
Links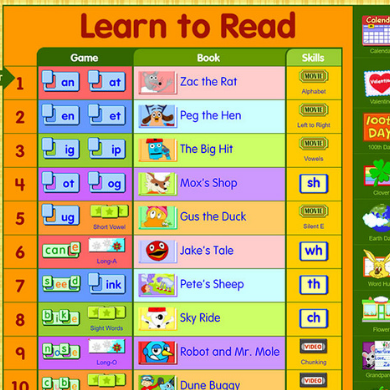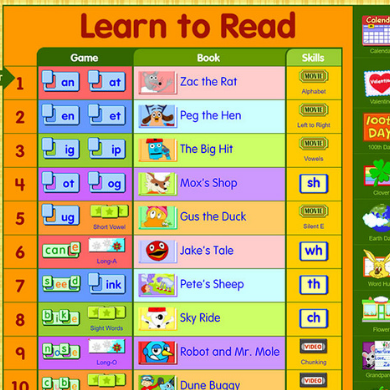 Learn to Read
Since 2002, children around the world have learned to read with Zac the Rat — and your students can too! Each numbered section features a vowel sound and its related spelling. Students will hear, touch, read and eventually master this sound-spelling through a variety of engaging activities, movies, and songs. Encourage students to play and explore and they will come to recognize the relationship between spoken and written language while having fun learning to read.
Review
"Helped my 3 yr old.
Great for kids who know the alphabet letters and it teaches them vowels and how to pronounce the words correctly. Great tool for beginners. It worked for me. Hope it can help other parents."
Links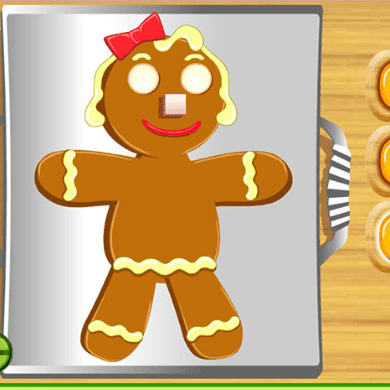 Gingerbread
The Starfall Gingerbread app is a delicious way to learn 2D and 3D shapes. Students choose a girl or boy cookie, then decorate it with shapes and colors. In this App edition, create a tray of gingerbread cookies, then choose a favorite cookie to run through a maze following shapes or shape patterns. Run the maze again and again, it's different every time!
Review
"Awesome App
My daughter loves this app and my three other children like it as well. We had been using Starfall for seven years. They have a curriculum that you can purchase to teach your children how to read and write. It is a very good program."
Links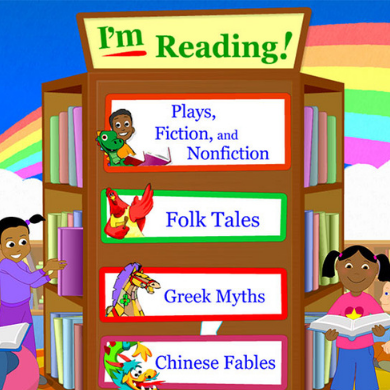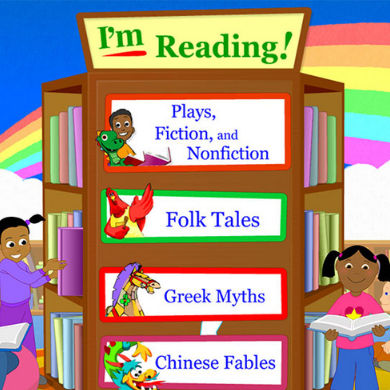 I'm Reading
Starfall's I'm Reading develops comprehension and reading fluency in beginning and advancing readers. This app will help your child make the leap from learning to read, to reading to learn.
The stories in this app contain a controlled vocabulary set, using the words most frequently encountered in print. The stories and activities reinforce high-frequency words, also called "sight words," in sentences rather than in isolation. This ensures the young reader will make a meaningful association with each word and more readily commit it to memory. The stories can be read aloud to model the qualities of fluent reading: intonation, expression, inflection and rate.
Review
"Starfall is always the best!
I am a kindergarten teacher and have been using the Starfall curriculum in my classroom. Anything and everything that is produced by Starfall is cohesive, creative, fun, user friendly and generally THE BEST!!!!"
Links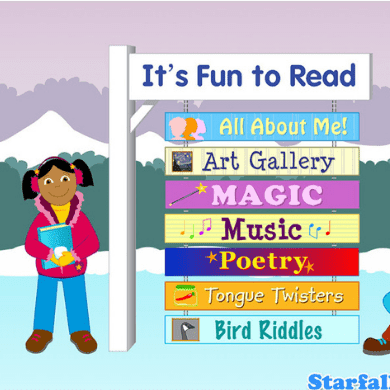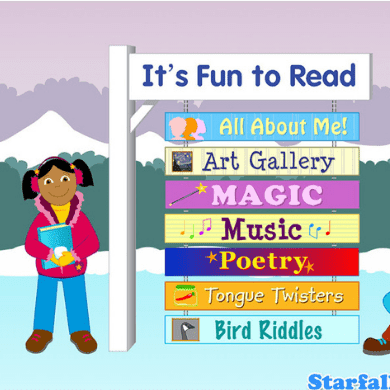 It's Fun to Read
After reading about artists and musicians, reading poetry, laughing at tongue twisters, and solving riddles, students will agree: It's Fun to Read! With a basic understanding of letter-sound relationships, students are ready to explore a variety of genres and topics that will expand reading vocabulary, comprehension, and world knowledge. The games and activities within demonstrate the joy of reading through rhyme, alliteration, spelling patterns, and word play.
The stories can be read aloud to model the qualities of fluent reading: intonation, expression, inflection and rate.
Review
"My five year-old loves all your apps, he's actually spelling on his own now. I love the fact that he naturally chooses your educational apps over the overwhelming amount of mindless often violent shooting/fighting games/apps, it's like they make that type of content to brainwash our kids …"
Links
Do you have a Starfall App you like?