The Survey Says
They say America is a melting pot. Then how is it possible to describe American culture because American culture encompasses a kaleidoscope of ethnic groups, people, places and traditions?
"Culture encompasses religion, food, what we wear, how we wear it, our language, marriage, music, what we believe is right or wrong, how we sit at the table, how we greet visitors, how we behave with loved ones, and a million other things," said Cristina De Rossi, noted anthropologist.
However, certain authors are able to brilliantly capture a particular aspect of our culture in such vivid color that we can feel we're actually walking in the shoes of their characters.
ESGI and ThinkFives polled hundreds of teachers to find out which authors they thought best captured American culture. Here are their Top 5.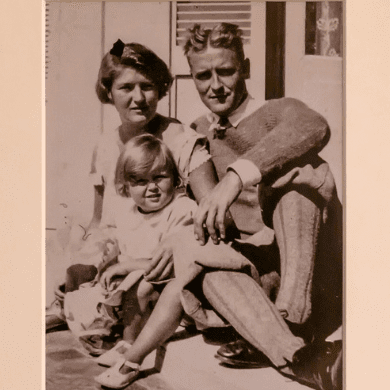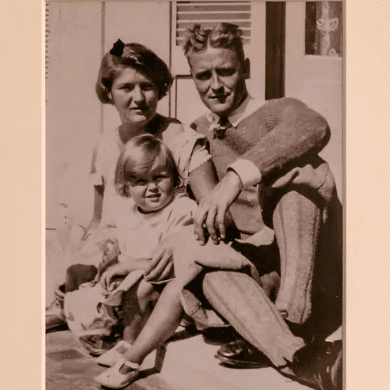 Francis Scott Fitzgerald
F. Scott Fitzgerald lived during the roaring 20s, so it's not a surprise that his novels depict the flamboyance and excess of the Jazz Age – a term he used to describe this era. Famous for The Great Gatsby, he published 4 novels and over 100 short stories but achieved most of his acclaim as a writer only after his death.
F. Scott made this list because many of his novels captured this unique era of American culture. He kept very detailed diaries of his life and from those writings we know that he truly celebrated the 1920s. Marrying his wife Zelda, a former flapper, they became the toast of the literary world and lived a glamorous lifestyle. But much like the characters in The Great Gatsby, tragedy haunted them afterwards as F. Scott struggled with alcoholism and Zelda with mental illness.
The Great Gatsby undersold his previous novels and was never a bestseller in his lifetime. It gained in popularity when over 150,000 copies were shipped to servicemen during World War II and eventually found its way on the reading lists of almost every school.
Life: (1896 – 1940)
Most Famous Work: The Great Gatsby
Famous Quotes from The Great Gatsby:
"I knew it was a great mistake for a man like me to fall in love…"
"Her voice is full of money."
"It's a great advantage not to drink among hard-drinking people."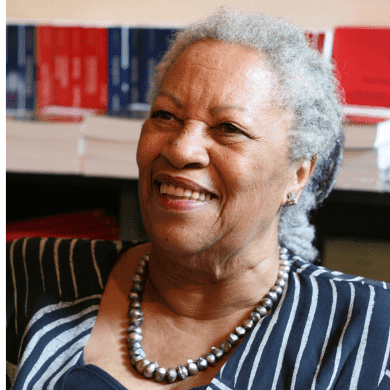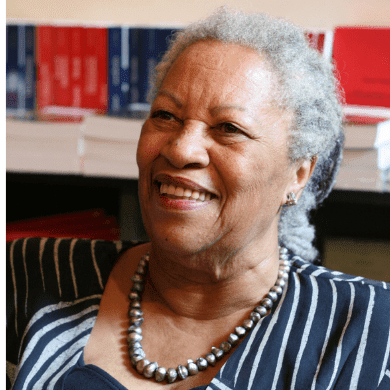 Toni Morrison
Known for her examination of the black experience in the United States – particularly the black female experience – Toni Morrison was a well-respected and acclaimed author who won the Nobel Prize for Literature in 1993.
Among her most successful novels was her first novel, The Bluest Eye, published in 1970 and the critically acclaimed Song of Solomon, published in 1977. According to a recent article in The New Yorker, The Bluest Eye, which was published 50 years ago, cut a new path through the American literacy landscape by placing black girls at the center of the story."
Her third novel, Song of Solomon, follows the life of Milkman Dead III from birth to adulthood as he discovers his heritage. "Song of Solomon easily lifts above on the wide slow wings of human sympathy, well informed wit and the rare plain power to speak wisdom to other human beings… few Americans know and can say more than she has in this wise and spacious novel." (New York Times).
Toni Morrison's multi-faceted life as an author, editor, professor, and activist had a large impact on society. She championed many different issues facing America particularly in civil rights, womanism and the black community.
Life: (1931 – 2019)
Most Famous Works: The Bluest Eye, Song of Solomon
Famous Quotes from Toni Morrison:
"If there is a book that you want to read, but it hasn't been written yet, then you must write it."
"Oppressive language does more than represent violence; it is violence; does more than represent the limits of knowledge; it limits knowledge."
"You wanna fly, you got to give up the shit that weighs you down."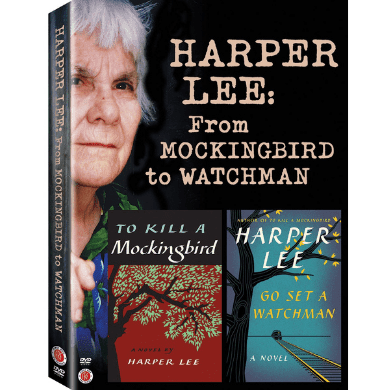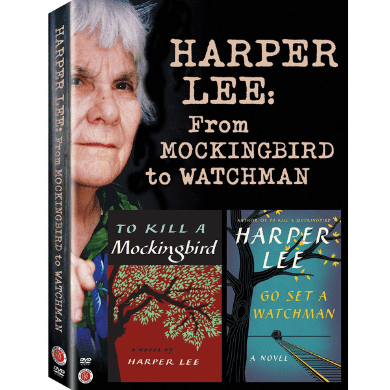 Harper Lee
Nelle Harper Lee may have only written one significant novel, but To Kill a Mockingbird stands as a literary triumph, capturing life in a small Alabama town struggling with racial injustice. Using incidents and caricatures of people from her own childhood in Monroeville, Alabama, Harper Lee began writing her manuscript in 1957. Like many unpublished authors, Harper Lee was unsure of her talents. She continued to work on her novel, collaborating with the publisher and eventually finding the strength of her own vision.
The book was published in 1960 and became an immediate bestseller, winning worldwide acclaim. She won the Pulitzer Prize for Fiction 1961 and it has sold over 40 million copies. It was voted the "Best Novel of the Century" by a poll in the Library Journal in 1999. It became an Academy Award winning movie in 1962, winning best screenplay and the best actor award for Gregory Peck, who portrayed Atticus Finch.
So why didn't Harper Lee return to writing? In an interview with her friend Rev. Thomas Lane Butts, he said Lee gave him two reasons for not publishing another work. She said, "I wouldn't go through the pressure and publicity I went through with To Kill a Mockingbird for any amount of money. Second, I have said what I want to say, and I will not say it again."
Harper Lee's estate did publish a manuscript of what it called a sequel to To Kill a Mockingbird called Go Set a Watchman. The release was controversial since Harper Lee never wanted to release the work and it also had many passages from To Kill a Mockingbird. Some scholars believe it is just a first draft of the classic itself.
Life: (1920 – 2016)
Most Famous Work: To Kill a Mockingbird
Famous Quotes from Harper Lee:
"Shoot all the bluejays you want, if you can hit 'em, but remember it's a sin to kill a mockingbird."
"Mockingbirds don't do one thing but make music for us to enjoy. … "
"The one thing that doesn't abide by majority rule is a person's conscience."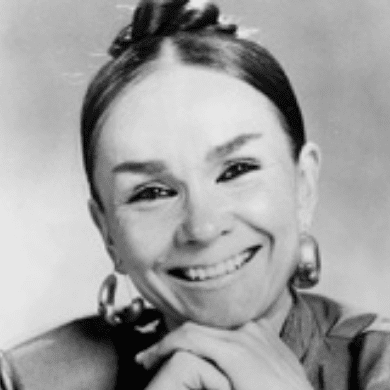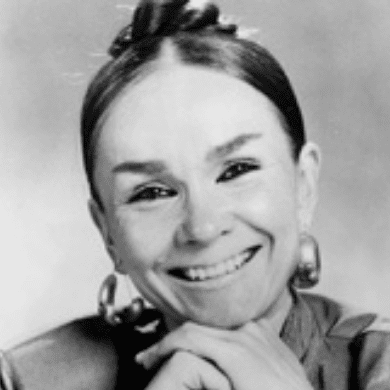 Patricia Polacco
Patricia Polacco is the youngest writer on our teacher recommended list and is still living. Teachers identify with her because in her early life she struggled with reading but found relief by expressing herself through art.
Patricia Polacco struggled with her disability until a schoolteacher recognized that she could not read and worked with her. Her most famous book, Thank you, Mr. Falker, captures her early childhood struggles and what is possible with the help of a great teacher.
Patricia was born in Michigan and lived with her maternal grandmother after her parents divorced. She got easily discouraged in school and her language deficits led her to believe she was dumb. She said, "I think inside I knew I wasn't dumb or slow. But it hurt me. I felt like I was living in a world that believed that I was dumb."
George Falker was the teacher who changed her life. He invited her to wash the blackboard after school one day and asked her to make letters and numbers on the board with a wet sponge. "As I struggled, I realized that he had discovered my most horrifying secret. He said, "Patricia, you fooled us all the way to your 14th year, and you're not dumb I have a friend that can help you."
Patricia didn't write books for a living until she was 41 and now has a Ph.D. in art history. Today she is the proud writer, illustrator and creator of many beloved children's books including The Keeping Quilt, Babushka Doll, Chicken Sunday and Thank You, Mr. Falker, among many others.
Life: (1944 – )
Most Famous Work: Thank You, Mr. Falker
Famous Quotes from her books:
"You'd have to go through at least four different hugs to get from the kitchen to the front room. Those relatives!'."
"You change people by the way you treat them. That is what changes the human heart."
"I believe with all my heart that the American classroom teachers are one of our greatest and most heroic treasures."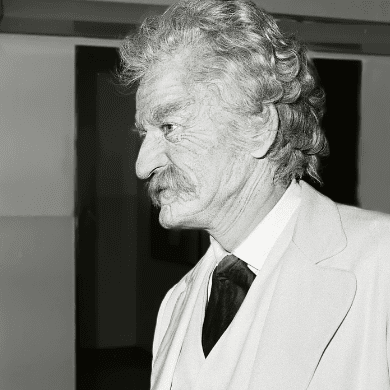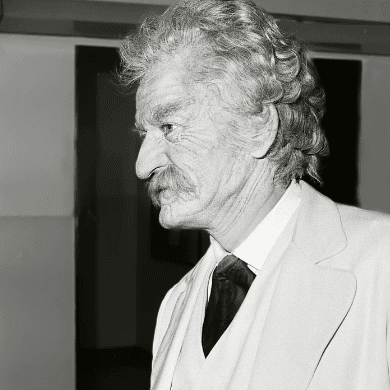 Mark Twain
The #1 choice by our teachers as the author who best captured American culture is not surprisingly Mark Twain. The quintessential American author who penned the Adventures of Tom Sawyer and Huckleberry Finn has captured the imagination of readers for over a century.
Born Samuel Langhorne Clemens, Mark Twain was a writer, humorist, publisher, and lecturer using his own life story as a background for his books. Mark Twain was raised in Hannibal, MO and had an early job as a riverboat pilot on the Mississippi.
His short story "Jim Smiley and His Jumping Frog," was published and widely circulated in 1865, launching his literary career. He wrote regularly from then on, working for newspapers and magazines and also speaking on lecture tours. His account of steam boating experiences for the Atlantic Monthly eventually became the Adventures of Tom Sawyer. He followed up that classic several years later with the publication of the Adventures of Huckleberry Finn. The Adventures of Huckleberry Finn has been translated into more than 50 languages and sold more than 20 million copies.
Ironically Mark Twain didn't win many awards in his lifetime, but the prize for American humor presented by the John F Kennedy Center for the Performing Arts each year is named in his honor. The 2022 recipient will be Jon Stewart, who measures up well with the prize's requirement that recipients display Mark Twain's "uncompromising perspective of social justice and personal folly."
Life: (1835 – 1910)
Most Famous Works: The Adventures of Tom Sawyer, The Adventures of Huckleberry Finn, The Innocents Abroad.
Famous Quotes from Mark Twain:
"All right, then, I'll go to hell."
"I do not wish for any reward but to know I have done the right thing."
"They said they would rather be outlaws in Sherwood Forest than President of the United States forever."
Honorable Mentions
John Steinbeck
Dr. Seuss
Eric Carle
Emily Dickinson
Walt Whitman
Which author do you believe best captures American culture?