This school year has been a tough year. Matter of fact, this school year has been a tough decade!
According to a recent survey from RAND, a nonprofit nonpartisan research organization, nearly one in four teachers surveyed in 2021 said they were likely to quit their jobs and be out of the classroom.
You may have heard about the Great Resignation. In industry, this mostly refers to older professionals deciding to retire early or workers leaving jobs to find positions that are more rewarding. That really doesn't apply to teaching as it can be the most rewarding profession in the world — when teachers are supported.
Then why are teachers leaving the profession?
Teachers no longer feel supported – whether that is because districts failing to provide the necessary resources, parents pressuring teachers politically about masks and other non-teaching issues, or the general public which more recently has been misled by the media about the dedication of teachers during this pandemic.
According to the NEA, "to avoid a 'Great Resignation,' districts need to make substantive changes to reduce stress and improve morale in schools. Educators don't need any more chair massages or Casual Fridays, says one expert. This is about support and autonomy."
What are the specific issues for teachers? ESGI and ThinkFives surveyed thousands of teachers and identified these Top 5 reasons.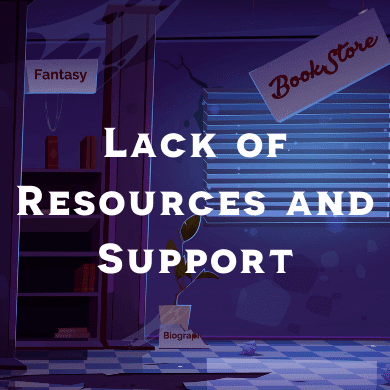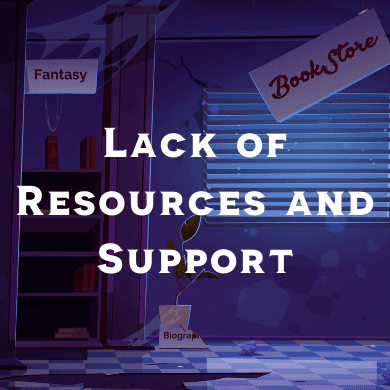 Lack of Resources and Support
Many districts and schools lack sufficient funding for updated materials, technology, and staff. This places a huge burden on teachers, who must make do with insufficient books and supplies while managing high teacher-to-student ratios, according to the 2020 State of Teaching Survey.
While this is not new, the pandemic has certainly exacerbated the situation. Feeling ill equipped to meet the needs of their students because the lack of resources can leave teachers deflated and demoralized. This can lead to less effective teaching and a worsening spiral.
And it's not just resources. Teachers also feel a lack of support from administrators, district officials, and school boards. In balancing the political and financial needs of the community, teachers often feel like they're relegated to the bottom of the list. Not only are they under-resourced and under-supported, they are then charged with the responsibility to fix the problems caused by poor district decisions.
Local communities and businesses must advocate for better school funding and teacher support.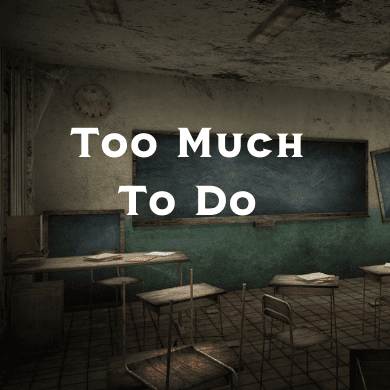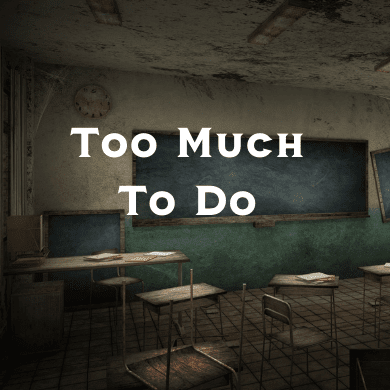 Too Much To Do
While resources dwindle, teachers are also being asked to do more. Learning zoom, implementing new technologies, and dealing with hybrid classes are just a few of the new challenges teachers face. Even with the returns to classrooms, school life has changed. The social-emotional needs of students have increased, and teachers are being asked to be a counselor as well.
According to the American University School of Education, "In addition to educating students, teachers must care for students' emotional needs, which can be emotionally demanding. Teachers often feel the very future of a generation rests on their shoulders. If a work environment lacks the support needed to fulfill this responsibility, teachers can understandably feel overwhelmed."
What can school leaders do? They need to eliminate the parts of the job that are not as important. They need to empower teachers in more decision making. And they must be more sensitive to the social-emotional needs of the teachers as well.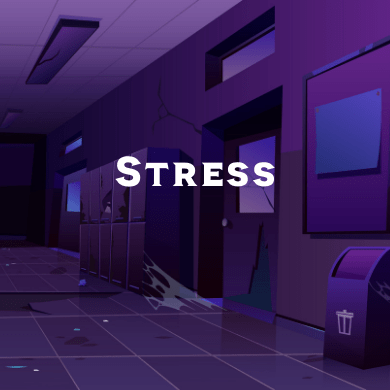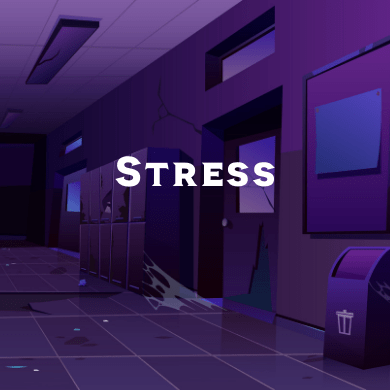 Stress
It's no secret that teaching has always been one of the most stressful jobs in our country. Just ask parents who felt this stress when they homeschooled one or two children. Imagine 20 or 25 kids.
Needing to be a teacher, counselor, school nurse, social worker, and motivator would stress anyone. Yet that is what we're asking teachers to do post-pandemic. And that's not going to change.
A recently released RAND Corporation survey of teachers found that stress is the primary reason teachers quit – more so than low pay, according to Education Week.
Ellen Reckamp, a teacher at Urbana High School shared in an Illinois Newsroom article, "The admin didn't really do anything specifically with our mental health, social-emotional well-being, anything like that. I feel like the teachers tried to lean on each other."
Montgomery County Education Association President, Jennifer Martin, acknowledged "We don't have the time for the self-care our employer tells us to take. We normally take on extra work for the good of the students, but there is just too much. MCPS employees are demoralized, exhausted, and desperate for relief."
A spring 2020 survey found that only 3 percent of teachers felt that administrators were addressing their social and emotional needs during remote learning.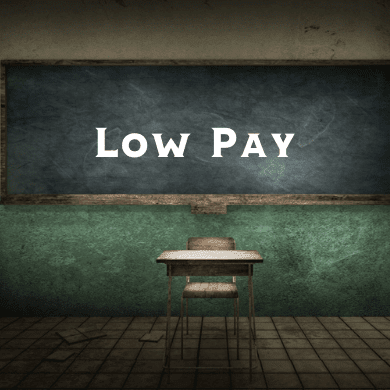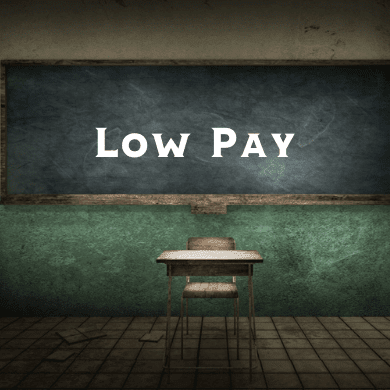 Low Pay
There's no surprise to see this one on the list. This is as true this century as it was last. Recruiting and retaining educators starts with a professional salary. According to a new report by the Teacher Salary Project, nearly half of the teachers surveyed said their salary was not sufficient to keep them in the profession.
According to CNBC, "teachers make about 20% less than other professionals with similar education and experience. In many parts of the country, teachers live below the family living wage." Over 20% of teachers report that they need to have a second job to support their families everyday.
Combine the low salary with the myth that teachers only work 6 to 7 hours per day. Teachers must do significant amounts of work grading papers revising lessons and differentiating instruction on their own time. As curriculums have expanded and the responsibilities of teachers have increased. There has been no extra time allotted for these responsibilities during the school day.
Acknowledging low pay and overlaying it with stress and a lack of support leads to the number one reason why teachers leave the profession, burnout.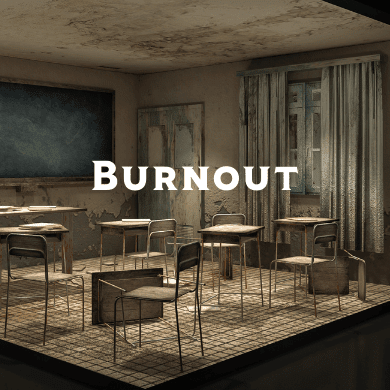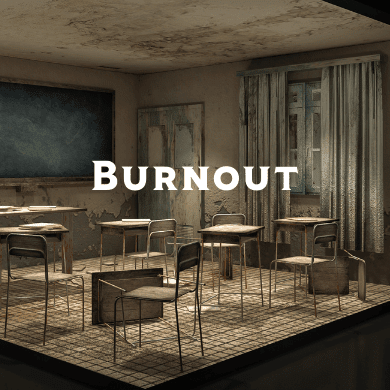 Burnout
Placing #1 on our list of why teachers leave the profession is burnout.
According to the NEA, "burnout is often a more temporary condition in which an educator has exhausted the personal and professional resources necessary to do the job. Demoralization occurs when an educator believes she is unable to perform the work in ways that uphold the high standards of the profession."
A survey of U.S. public sector workers released in October found that K-12 public school educators were the most likely to report higher levels of anxiety, stress, and burnout during the COVID-19 pandemic.
Dr. Lia Sandilos, an assistant professor of psychology in education at Temple University, shared, "If teachers aren't waking up and feeling good about the school day or they don't feel like they can meet the demands of their jobs, it's not only going to impact their physical and mental health, but it also affects how they function in the classroom."
So what can be done to mitigate burnout? First, districts must address the emotional and mental health of teachers. They must provide teachers with access to affordable therapy, coaching, and other resources that foster well-being. Secondly, they must address all the other issues on this list – from pay to stress to resources.
Teachers are education. When teachers are broke, so is education.
---
#ThankOurTeachersChallenge
One small way to let teachers know how much we support them is the #ThankOurTeachersChallenge. ThinkFives is excited to join this online challenge that asks companies to show appreciation for a local school by treating the staff to morning treats, a pizza lunch or another type of thank you.
If you know a company that would like to participate, forward this link. [https://landing.esgisoftware.com/ThankOurTeachersChallenge]
Resources: