Classic television shows have a special place in our hearts as they make us laugh, allow us to relate to characters, and help us create lasting memories. Everyone has their favorite shows, and some have become classics over time.
One reason people connect with certain TV shows is nostalgia. Shows that were popular during a particular time in someone's life, such as their childhood or teenage years, can evoke powerful feelings of nostalgia and sentimentality.
To determine the Top 5 TV shows of all time, ThinkFives and ESGI surveyed hundreds of teachers. Here are their favorites.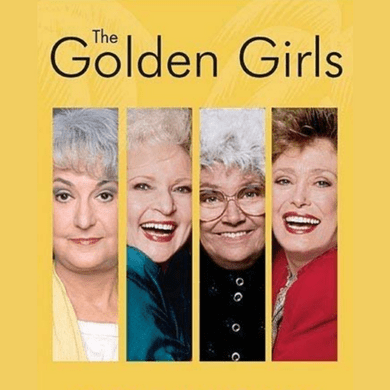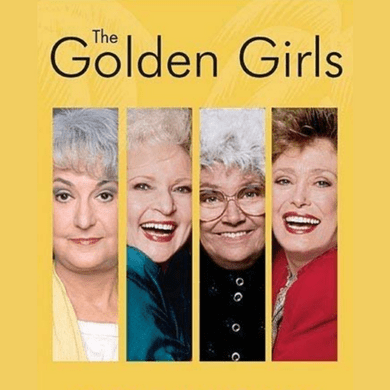 Golden Girls
"Golden Girls" is a beloved classic that aired from 1985 to 1992, and continues to attract new fans through streaming and syndication. The show revolves around the lives and relationships of four women living together in Miami, Florida, and explores themes such as aging, friendship, love, and family.
If you're a fan, you know their names – Rose, Blanche, Dorothy, and Sophia. The show is celebrated for its wit, humor, and relatable characters, and its depiction of older women as vibrant, independent, and sexually active was groundbreaking for its time. The show was also known for tackling social issues such as LGBT rights, women's health, and ageism.
Famous Phrases
"Thank you for being a friend" – Iconic theme song
"Picture it, Sicily…" – Sophia's launch of an old world story
"Shady Pines, Ma!" – Dorothy's threat to send Sophia to a nursing home
"Good night, sweetheart. Pray for a brain" – Dorothy to Rose
"Like we say in St. Olaf — Christmas without fruitcake is like St. Sigmund's Day without the headless boy" – one of many St. Olaf sayings


I Love Lucy
"I Love Lucy" is the oldest classic on our list, which shows just how special this show was. Premiering in 1951, the sitcom created by Lucille Ball and Desi Arnaz, was an instant hit, quickly becoming one of the most beloved and iconic television programs of all time.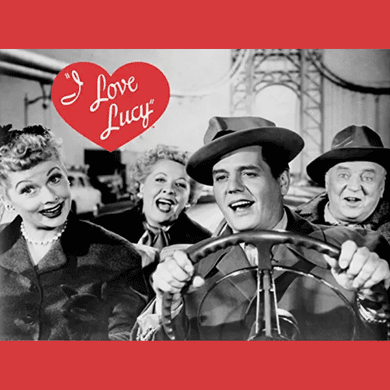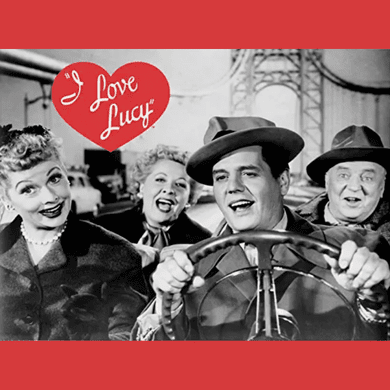 The show featured a talented cast, led by the brilliant comedic actress Lucille Ball, whose unparalleled talent and charisma continue to captivate audiences to this day. The show was groundbreaking in many ways, featuring innovative techniques such as the use of a live studio audience, three-camera production, and the first use of the "re-run" concept.
Every week, Lucy ended up caught in a predicament involving her husband Ricky Ricardo (Desi Arnaz), a Cuban-born bandleader, her friend Ethel (Vivian Vance) and Fred Mertz (William Frawley), Ethel's husband and the landlord.
Top 5 Best Episodes
"Lucy Does a TV Commercial" – In this classic episode, Lucy lands a job promoting a health tonic called "Vitameatavegamin," but after drinking too much of the product, she becomes increasingly drunk and hilarious.
"Job Switching" – This episode features Lucy and her best friend Ethel taking on jobs at a chocolate factory, with disastrous and hilarious results.
"Lucy's Italian Movie" – In this episode, Lucy travels to Italy and becomes embroiled in a chaotic and hilarious film shoot.
"Lucy and Superman" – This episode features a cameo from George Reeves as Superman, who visits Lucy and gives her some pointers on how to make her son Little Ricky feel better.
"The Freezer" – In this episode, Lucy and Ethel buy a walk-in freezer for their husbands' butcher shop, but end up getting trapped inside and nearly freezing to death.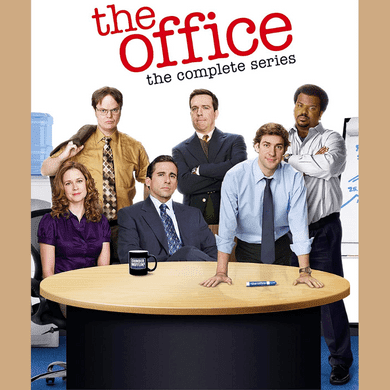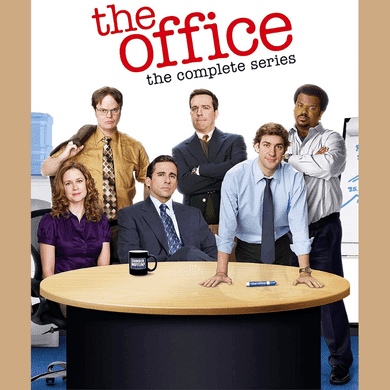 The Office
The newest of the classics on our teachers' list is "The Office," a modern show which premiered in 2005. The show featured a talented ensemble cast, led by Steve Carell as the quirky and hilarious boss, Michael Scott, whose wit and improvisational whim keep audiences streaming this now-classic today.
"The Office" tackled a range of important themes and issues, such as workplace dynamics, relationships, and the challenges of modern office life, with humor, intelligence, and insight. Its success was not just limited to the small screen, as the show's influence can still be felt in popular culture, with catchphrases like "That's what she said" becoming part of everyday conversation. All of these factors combined make "The Office" a true classic and one of the most beloved and iconic TV shows of its era.
Top 5 Best Episodes
"Dinner Party" – In this classic episode, Michael and Jan host a dinner party at their condo, which quickly devolves into chaos and hilarity.
"The Dundies" – This episode features the annual Dundie Awards, which Michael hosts at Chili's, leading to a number of embarrassing moments and mishaps.
"Stress Relief" – This two-part episode features a fire drill, a CPR training session, and a number of other stress-inducing situations, all handled in classic "Office" fashion.
"Casual Friday" – In this episode, "corporate" announces that Dunder Mifflin will be adopting a "casual Friday" policy, leading to a variety of hilarious wardrobe choices.
"The Finale" – The series finale of "The Office" ties up loose ends and provides a heartwarming and emotional conclusion to the show's nine-season run.


Friends
"Friends" is a beloved classic TV show that captured the hearts of viewers during its original run from 1994 to 2004, and yet nearly 20 years later we still love to watch this peculiar group of friends grow together. The show revolves around the lives and relationships of six best friends living in New York City, and it has become an iconic representation of the 1990s and early 2000s.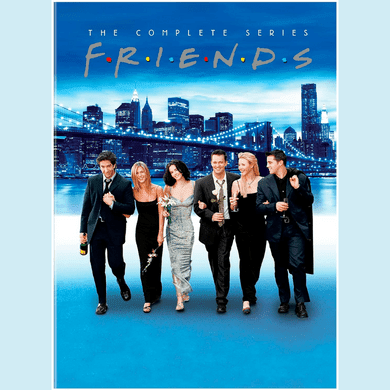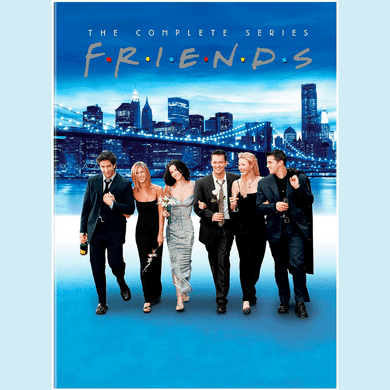 The show's humor, warmth, and relatable characters have made it a timeless favorite among audiences of all ages. "Friends" also explored important themes such as friendship, love, career aspirations, and personal growth, all while maintaining a lighthearted and entertaining tone. Its impact on popular culture can still be felt today and can be seen on cable stations almost every hour.
Famous Phrases
"How you doin'?" – Joey's pick-up line
"We were on a break!" – famous line by Ross about his relationship with Rachel
"Smelly Cat" – Phoebe's quirky and catchy song
"Could I be wearing any more clothes?" – This quote from Joey, who is wearing all of Chandler's clothes, has become a classic moment from the show.
"Pivot!" – Ross's direction when moving a couch up a flight of stairs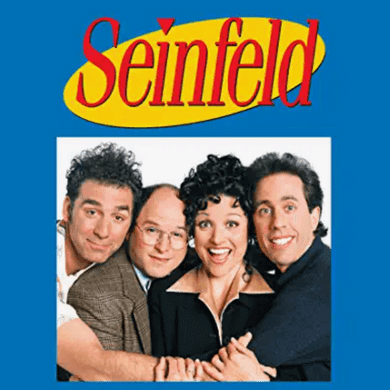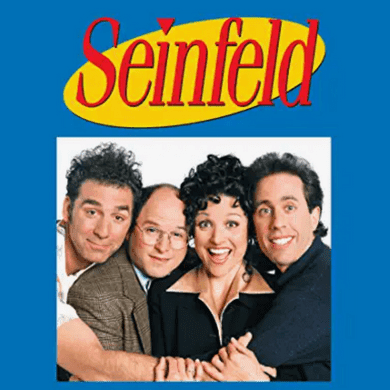 Seinfeld
Seinfeld is not just any TV show, it is a legendary and iconic classic that has achieved an almost unparalleled level of success and cultural significance. Widely considered one of the greatest sitcoms of all time, Seinfeld was created by Larry David and Jerry Seinfeld, and it first premiered on NBC in 1989.
It revolutionized the television industry by introducing a new style of comedy that was characterized by its sharp wit, observational humor, and satire. Seinfeld ran for nine seasons and won ten Primetime Emmy Awards, cementing its place in TV history. Its characters were flawed, relatable, and brilliantly portrayed by the talented cast, making the show an enduring fan favorite that continues to be enjoyed by new generations of viewers.
Famous Phrases
"No soup for you!" – "Soup Nazi" to uncooperative customers
"Yada, yada, yada" – Elaine's phrase to skip over details in a boring story
"Not that there's anything wrong with that" – phrase for those concerned with political correctness
"Double-dipping" – the act of dipping a chip into a communal dip more than once
"Festivus" – Costanza family tradition centered on "the airing of grievances"
Honorable Mentions
Andy Griffith
Brady Bunch
Columbo
Cheers
Frasier
Mary Tyler Moore
Bob Newhart
West Wing
What is your favorite TV Show of all time?