Where do teachers shop? We asked ourselves that very question. Whether it be clothes for the family, furnishings for the home, or supplies for the classroom, we wanted to know what are the Top 5 recommendations teachers had for their shopping needs.
The answers ranged from an arts and crafts store to a clothing store to the leading online provider of almost anything in the world.
Here are the Top 5 shopping sites according to the ESGI and ThinkFives teacher survey.
The Survey Says…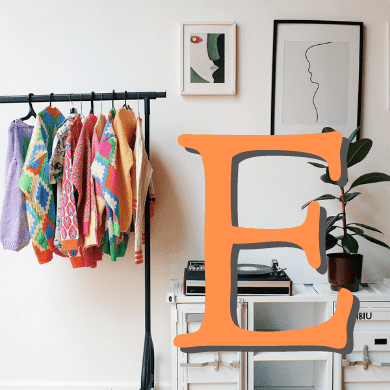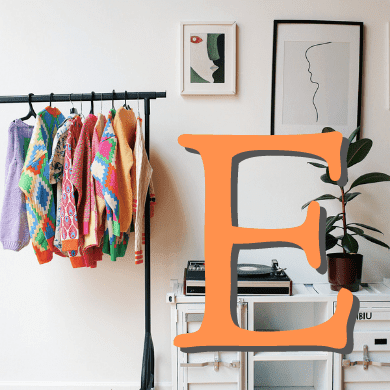 Etsy
Etsy is a global marketplace for unique and creative goods. It's home to a universe of special, extraordinary items, from handcrafted pieces to vintage treasures. Anyone can become a seller, which attracts artists from almost everywhere. Before Etsy, artists had to rely on local shows and stores to sell. Now with Etsy, people around the world can see and buy their products.
Why It's Successful
"In a time of increasing automation, it's our mission to keep human connection at the heart of commerce," which explains the success of Etsy with its customers. Sellers are able to personalize their store webpage and algorithm on the site to recommend other products customers might be interested in.
Fun Facts
There are sellers from over 234 countries on Etsy.
Etsy was started by a group of crafty friends and the founder used a children's book to explain the company's vision.
83% of sellers on Etsy are women.
Etsy has over 4 million active sellers and 81 million active buyers.
They have over 60 million products listed.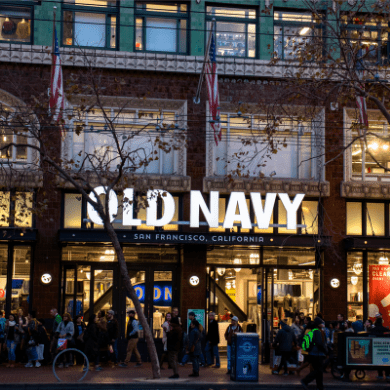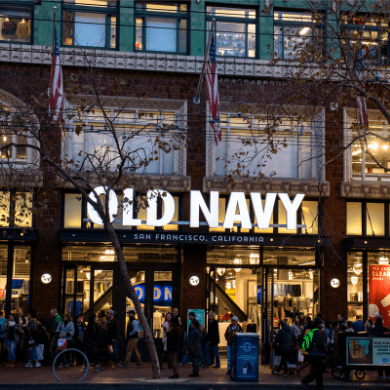 Old Navy
You might be surprised to see Old Navy on this list but this American retailer has been popular with families for decades. Founded in 1994 in Colmar, California, Old Navy's aim was to bring cheaper fashion to the masses.
It originally started as a Gap Warehouse, which sold overstock and off-season Gap products at a discount before former CEO Mickey Drexler opted to create a new brand. Old Navy stores were designed to be significantly larger than Gap stores, in order to provide more of a value-store feel.
By 1997, the brand became the first retailer to hit $1 billion in annual sales in less than four years. In February 2019, Gap announced plans to spin off Old Navy into an independent company.
Why It's Successful
Old Navy is now known for carrying its own popular brand of active and casual wear for men, women, children, and babies. They have increased their reach by partnering with celebrities and creative advertising campaigns including quirky television commercials featuring popular stars. They also team with notables on charity events and sponsor major cultural events like the American Music Awards.
Fun Facts
They have over 1,200+ stores with over $9 billion in sales.
They were the fastest retailer to reach 1 billion in sales (four years).
The inspiration for the name came from the name of a bar in Paris.
The most popular items are their signature denim line.
Product markdowns take place on Sunday or sometimes on Monday. So keep that in mind when shopping.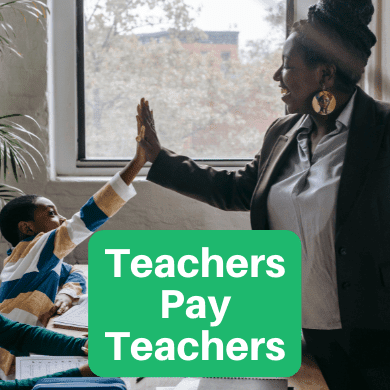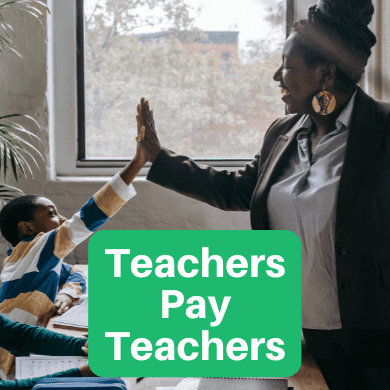 Teachers Pay Teachers
Since we asked teachers this question, it should be no surprise that there is a teacher website on this list.Teachers Pay Teachers (TpT) is the go-to platform for teachers to access the community, content, and tools they need to teach at their best.
Founded in 2006, TpT provides a marketplace for teachers to exchange instructional materials and access easy-to-use digital tools. Their motto is "Unlock the collective wisdom of teachers" and with millions of resources this is very true.
Why It's Successful
TpT resources run the gamut of teaching materials offeringfull-year curriculum, assessments, project-based learning, special education content, videos, social/emotional learning, and digital. The materials service Pre-K to 12th grade and include resources in all subjects.
Fun Facts
It is estimated that more than 80 percent of U.S. teachers use TpT.
It offers over 5 million pieces of educator-created content.
It was founded in 2006 by Paul Edelman, a former NYC public school teacher.
Deanna Jump was the first full-time teacher millionaire on TpT. She hit the million dollar mark over 10 years ago.
Over one billion resources have been downloaded from TpT.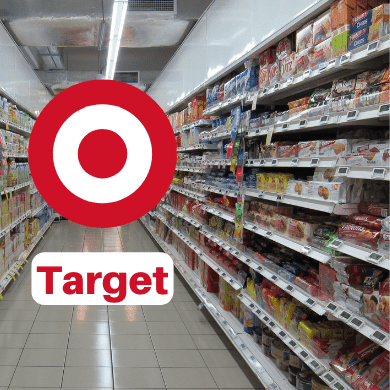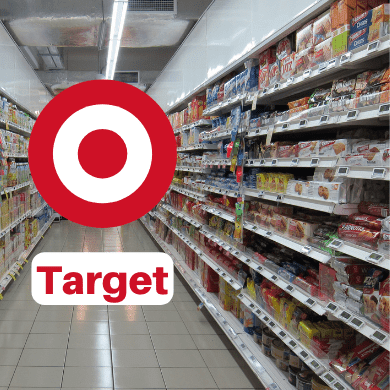 Target
Coming in at #2 on our shopping site list from teachers is the seller of all things affordable, Target. The general merchandise retailer is the 8th largest retail chain in the US with stores in all 50 U.S. states and the tagline "Expect More. Pay Less."
Why It's Successful
It offers upscale stylish products at affordable prices. limited-edition clothing lines created through partnerships with notable fashion designers, such as Isaac Mizrahi, Zac Posen, and Jason Wu, proved especially popular with customers.
It has small-scale stores strategically placed in busy locations.
It emerged as a significant online player with easy pickups due to their many locations and sometimes same-day delivery.
It provides good price matching policies within 14 days. (Get the best price out of all physical & online Target stores.)
It maintains solid employee satisfaction. (12% more satisfaction than Walmart employees.)
Fun Facts
93.6 billion in total revenue, 2020
1,926 stores in the US
45+ owned brands
350,000+ employees
75% of the US population lives within 10 miles of a Target store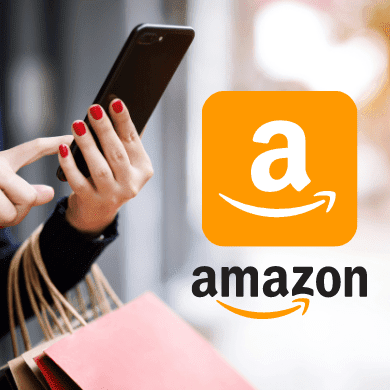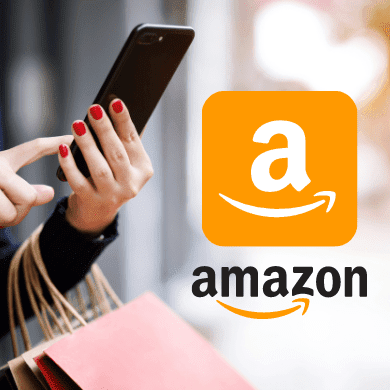 Amazon
With no surprise at all, coming in at #1 as the site more teachers use for shopping than any other is the behemoth in the cloud somewhere, Amazon. The online retailer, manufacturer of electronic book readers, and provider of web services has risen from a small but ambitious online purveyor of books to the corporation most apt to take over the world.
What do they sell?
The better question here is what don't they sell? From its start inbooks, music, movies to housewares, toys, to becoming an electronic manufacturer (Kindle e-books, Fire Phone (smartphones), and the Amazon Echo family),they now have their sites on your neighborhood grocer (Amazon Fresh, Whole Foods) to a major multimedia studio (Amazon Prime's Mrs. Maisel, The Wheel of Time, Reacher, etc.). Oh, and they are the #1 hosting service in the country too.
Why It's Successful
One name. Jeff Bezos. Bezos is the founder and leader of Amazon's quest for manifest destiny. After graduating from Princeton, he realized the booming of the Internet, and thought of putting electronic books from various book wholesalers into a single web page to search and sell the books. He then made Amazon from "Earth's biggest bookstore" to "Earth's biggest anything store."
Fun Facts
In 2012, 1 percent of all Internet traffic in North America traveled in and out of Amazon data centers.
Amazon started out selling only books.
Amazon hasn't paid federal taxes in two years (legally).
Amazon owns 41 subsidiaries and brands including Zappos.com (shoes) and IMDb.
Resources
What is your favorite shopping site?