Our Teachers Recommend
Are you a podcast listener? If you are, you are not alone. You are part of a large family, one of 464 million podcast listeners globally. And one-third of the American population listens to podcasts regularly. If you're not, don't worry. But perhaps we can entice you with some of the podcastson our list.
Education is one of the most popular categories of podcasts. Topics range from self-help, science, math, English, and other subjects, to classroom pedagogy and teaching inspiration. The great thing about podcasts is that you can listen and multitask – in your car, while you work out, while you're doing chores, or even while your significant other is watching their favorite show/sport (and your least favorite).
To get you started, our teachers recommended these podcasts about teaching and learning to spark your interest.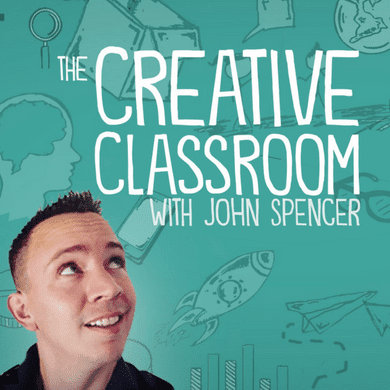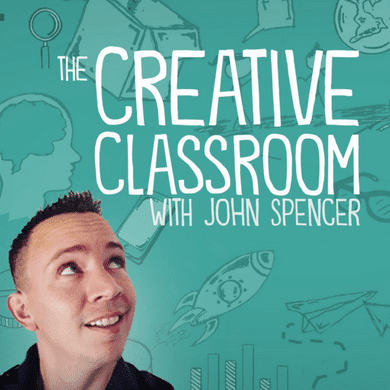 The Creative Classroom
John Spencer is passionate about seeing schools embrace creativity and design thinking. In The Creative Classroom podcast, he explores the intersection of creative thinking and student learning.The podcast is consistently ranked in the top 15 K-12 podcasts on iTunes.
Each Monday startswith a thought-provoking 10–15-minute exploration of the creative process. Podcaster John explains, "I want to see teachers transform classrooms into spaces of imagination and wonder. So, here's where I explore what it means to make this a reality."
Sample Review
"Love it! Inspiring and useful with great guests and discussion about how the best teaching practices can be utilized to increase student and teacher creativity and learning."


10 Minute Teacher Podcast
Full-time teacher, Vicki Davis, blogs as the Cool Cat Teacher, interviewing awesome teachers and educators from around the world on this teacher podcast. Her goal is to interview the most in-classroom teachers on one helpful teacher podcast.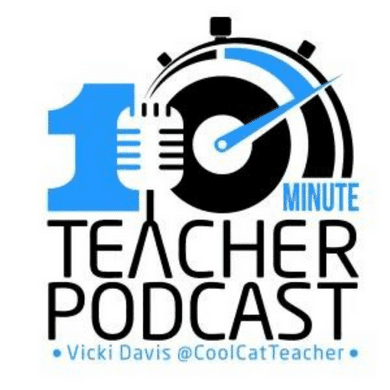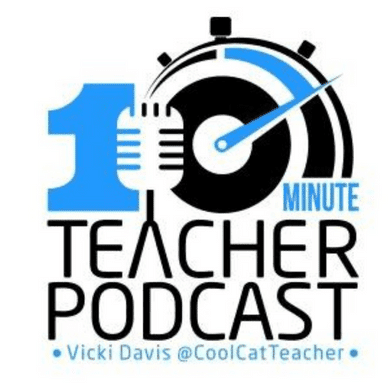 The 10-Minute Teacher is jam-packed with teaching strategies, ideas, and inspirational educators from everywhere. If you want a podcast hosted by a classroom teacher interviewing mostly classroom teachers, the 10-Minute Teacher is a show for you.
Sample Review
"Refreshing. This podcast does a great job of touching on all the big ideas in the world of education right now. It is very relatable and every episode leaves me with a nugget to think about."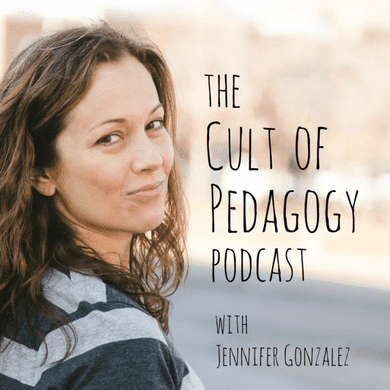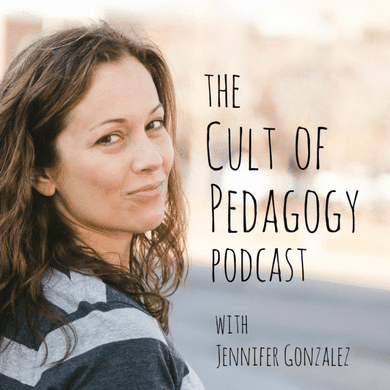 The Cult of Pedagogy Podcast
With over 8 million downloads, the Cult of Pedagogy is one of the most popular podcasts available online. From teaching strategies, classroom management, education reform, and educational technology, if it has something to do with teaching, Jennifer Gonzalez is talking about it.
On the podcast, Jennifer interviews educators, students, administrators, and parents about the psychological and social dynamics of school, trade secrets, and other juicy things you'll never learn in a textbook. Other episodes feature Jennifer offering advice on ways to make your teaching more effective and more fun.
Sample Reviews
"Your Words. Thank you for speaking the truth, listening, and supporting my growth! I appreciate that you do not shy away from the hard stuff!!!!!"


Truth for Teachers
Angela Watson is a National Board Certified Teacher with 11 years of classroom experience and over a decade of experience as an instructional coach. Truth for Teachers is consistently ranked in the top three K-12 podcasts on iTunes, with over 5 million downloads.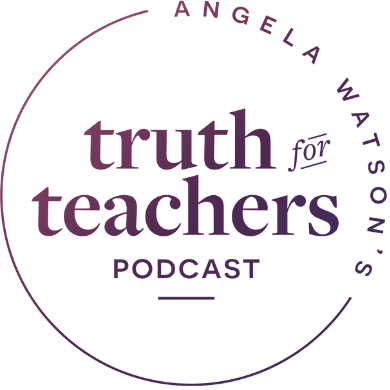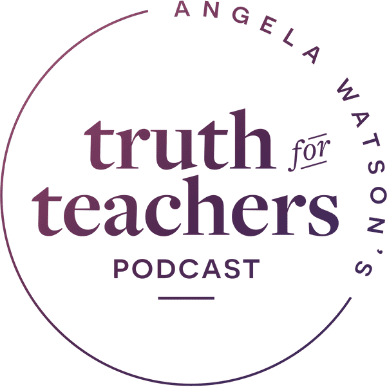 Angela created Truth for Teachers to share practical classroom ideas and help other educators build a positive mindset so they can truly enjoy their work. Each Sunday, a new episode is released to speak life, encouragement, and truth into the minds and hearts of educators.
Sample Review
"Honest and healing. I love Angela's transparency and encouragement. She always seems to talk about what I need to hear as a teacher. Recommended for all teachers!"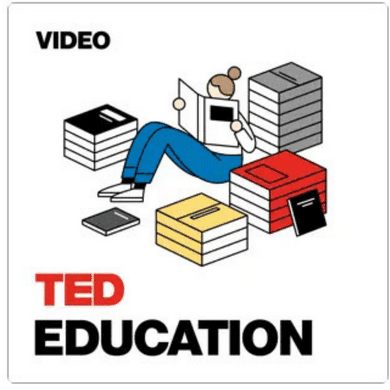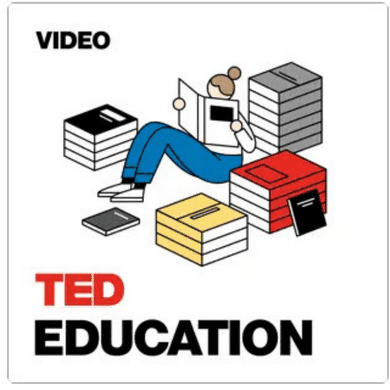 TED Talks: Education
What should future schools look like? How do brains learn? Some of the world's greatest educators, researchers, and community leaders share their stories and visions onstage at the TED conference, TEDx events, and partner events around the world.
Explore more than 3,000 TED Talks from remarkable people, by topic and mood, from tech and science to the surprises of your own psychology.
Sample Review
"Great app. I really admire the speakers on TED talk as I find them to be knowledgeable at their craft and informative and illuminating with their delivery."
Other Podcasts Teachers Recommend
The Google Teacher Podcast
House of #EdTech Podcast
#EdChat Radio
Art Ed Radio
School Psyched!
Conversations for Yoga Teachers
Language Latte: A Podcast for World Language
Flexible Mindset
Teachers Off Duty
Too Dope Teachers and a Mic
MindShift by KQED
Teachers Off Duty
Teach Me, Teacher
Resources
What podcast would you recommend?