What are the latest buzzwords in education? How about the "Science of Reading." Although there have been numerous reading research studies over the last 50 years – and every program has cited its own research – the term "the science of reading" has only gained traction in the last few years.
So will the Science of Reading be just another contender in the "reading wars" or will it become the fundamental pedagogy for teaching reading this decade?
The answer is important because the need is great. The first set of pandemic-era results from the NAEP, the test known as the "nation's report card," showed that reading scores dropped significantly, on average, about three points for 4th and 8th graders from 2019 to 2022.
What is the science of reading?
The science of reading refers to the growing body of scientifically-based, interdisciplinary research that informs the proficiency of reading and writing development. From this research, we can identify an evidence-based best practice approach for teaching foundational literacy skills called Structured Literacy.
For those less familiar with the critical components of the science of reading, ThinkFives studied the current literature to provide an introduction to the concept and resources for learning more.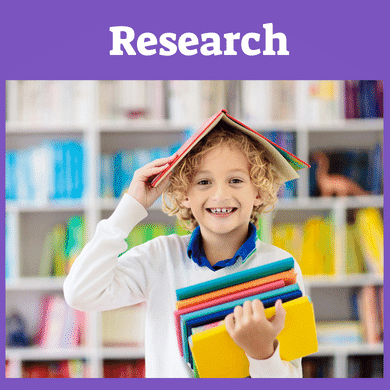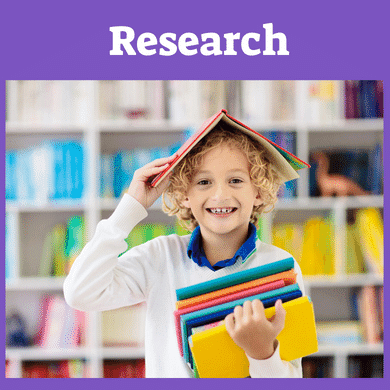 The Research is Vast
Reading research has been conducted worldwide for many decades and includes thousands of studies conducted in multiple languages. It has only been in recent years that researchers have compiled this research to present a compelling case for what we do well and where we have the most challenges in teaching reading.
The science of reading incorporates insights and research from disciplines that include developmental psychology, educational psychology, cognitive science, and cognitive neuroscience.
In a Science of Reading framework, teachers start by teaching beginning readers the foundations of language in a structured progression. Most students benefit from explicit reading instruction. Decoding is a necessary condition for reading, and phonics instruction is essential to decoding efficiently.


The Reading Wars Continue
For those who have not been keeping score, the reading wars started in prior centuries and have created fierce advocates on all sides of the debate. The simplest understanding can be parsed into three competing concepts. Here are the basics, according to Lexia.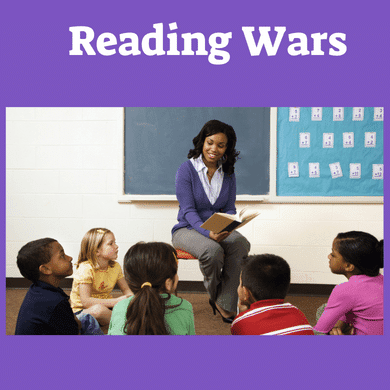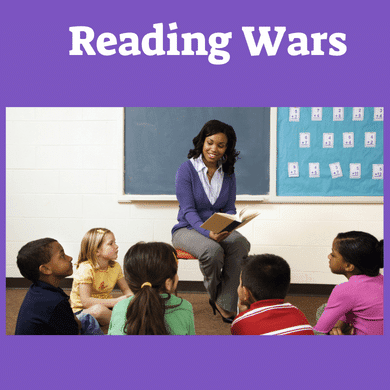 Whole Language
The "whole language" approach started in the 1800s through Horace Mann, a politician who is today widely known as "the father of American education." A fierce advocate for literacy and education, Mann warned against teaching children to sound out words letter by letter because he worried that it would distract them from the words' meaning
By the 1950s, the whole language approach was considered the "conventional wisdom" of teaching students to read, asserting that children should read for meaning from the very beginning by memorizing sight words and using context and picture cues.
Phonics
On the other side of this debate were those who believed explicitly teaching the relationship between letters and sounds, or phonics, was the most effective literacy method. Phonics was the popular way to learn reading in the 1800s until Mann advocated for a whole-word method.
Phonics follows a bottom-up approach (letters and sounds before words), compared to the whole language's top-down approach (words first). Proponents of phonics emphasized skill-based instruction. Before moving into comprehension, students do drills to learn the sounds and letter blends that makeup words.
Balanced Literacy
In the 1990s, a new approach arose: Balanced literacy. The term originated in California in response to low reading scores, intending to incorporate elements of both whole language and phonics.
According to Fountas and Pinnell (1996), balanced literacy is a "philosophical orientation that assumes that reading and writing achievement are developed through instruction and support in multiple environments using various approaches that differ by level of teacher support and child control." In other words, balanced literacy balances several aspects of instruction.
Balanced literacy has become the most commonly taught approach in American schools: 72% of teachers report that balanced literacy is the instructional method they use most often in their classrooms. But the Science of Reading now shows that there are better approaches for the effective teaching of reading.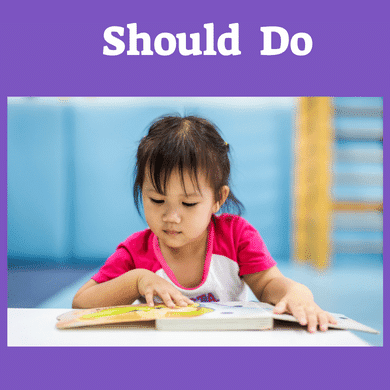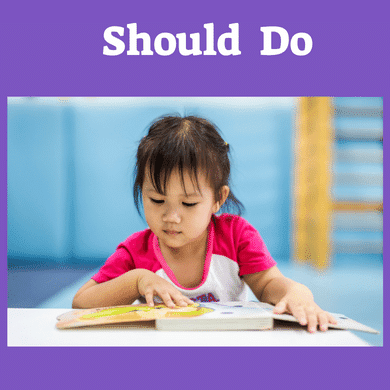 What Teachers Should Be Doing
According to NWEA, "Research is clear about what matters to teach in early literacy instruction:
phonological awareness
phonics and word recognition
fluency
vocabulary and oral language comprehension
text comprehension.
The Science of Reading has collected a convergence of evidence that tells us what works in practice for each skill.
A key element identified in the research is the role that phonics instruction plays in learning to read. The scientific consensus is that teaching phonics systematically, explicitly, and cumulatively is key to successful reading instruction." (ReallyGreatReading)
The scientific research also shows that skilled readers can read words without relying on context or the visual cues that were the basis for the original hypothesis about cues.
Teachers should implement a dedicated portion of the literacy block where phonics is taught clearly and sequentially from an identifiable curriculum. Then, when kids learn from a planned sequence (i.e., how the silent E works), we should see engaging practice—word work, often masquerading as play—followed by both reading and writing practice that applies those silent E skills purposefully.


What Teachers Should Stop Doing
Researchers advocating for the Science of Reading believe that Balanced Literacy should be replaced with the Science of Reading. Even blending the two is not supported by the research, they believe.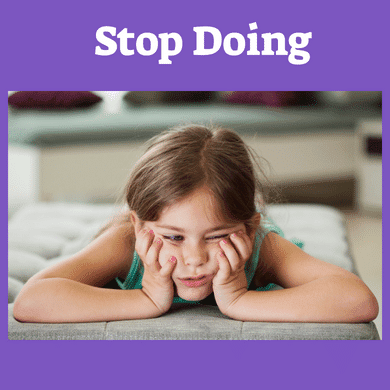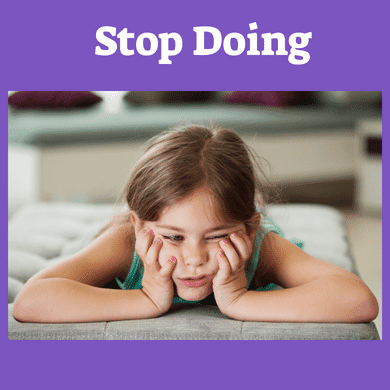 Science of Reading researchers believe teachers should
Move away from leveled readers and leveled reading groups, where each group visits the teacher for round-robin reading through a new text "at the right level."
Discontinue using decodable readers that don't follow a clear phonics scope and sequence aligned to instruction.
Stop employing incidental-only teaching of sound-spelling patterns and teach decoding skills systematically.
Transition from Three-Cueing Or Word Guessing that use prompts like "What word would make sense?" or "What's in this picture?"
Avoid a "choose your own adventure" model that provides multiple instructional pathways but leads to inconsistencies.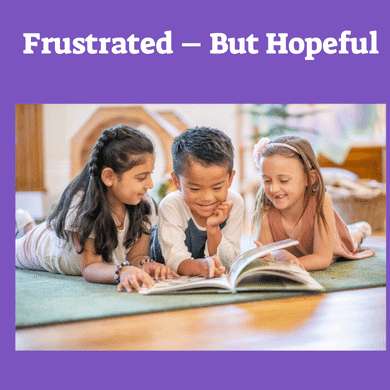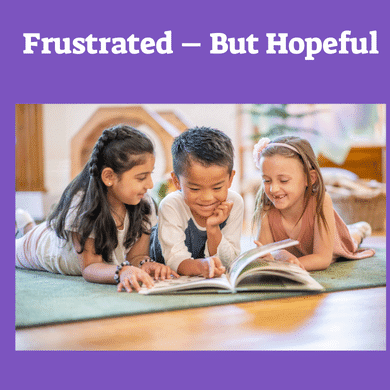 Teachers Are Frustrated – But Hopeful
Elise Lovejoy is a former K-2 teacher and the founder of Express Readers, a K-2 foundational skills and reading program. She advocates for evidence-based literacy instruction and is an example of a growing number of teachers frustrated with districts not implementing the science of reading.
"Teachers are finding that they did not learn the correct skills or knowledge in their own education programs to systematically teach reading," shared Elise.
"Teachers are angry that former "experts," mentors, professors, and administrators pushed methods that were most effective for children of privilege who had supplemental resources and support at home—an approach that left countless students behind.
I am one in a growing village of science of reading advocates speaking at school board meetings in our district about the inequity that comes from not teaching reading in a structured, scientific, and systematic way. As a community member, I want my district administrators to do their jobs, the research, and their due diligence instead of making excuses for low reading scores."
To successfully implement the Science of Reading, leadership must support the change, provide the resources and allow for professional development. In addition, teachers must embrace the science and be open to discontinuing approaches that have been shown to be ineffective.
More Great Resources on the Science of Reading
How Do You Feel About the Science of Reading?