As Halloween creeps up on us, elementary school teachers often read Halloween books or do Halloween activities with students. Almost everyone likes a little scare.
ThinkFives had our researchers scour the Internet for fascinating facts about Halloween that crafty teachers can weave into any Halloween activity. So from the darkest depths of our cobwebbed basement library, here are the Top 5 Fun Facts about Halloween from ThinkFives.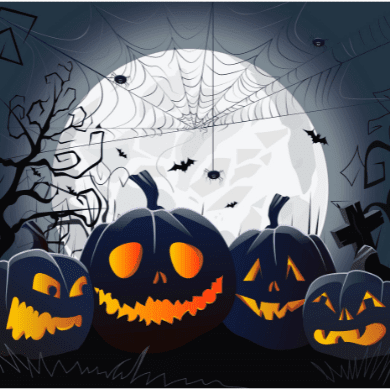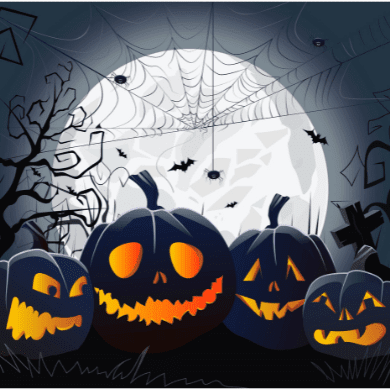 Jack-O-Lanterns Were Originally Carved in Potatoes
According to lore, Jack-O-Lanterns were first carved in Ireland. It's not surprising that potatoes became the vegetable of choice for the earliest carvings. Some from the Emerald Isle even used turnips.
When the tradition migrated across the pond, Americans turned to pumpkins because they were a fall harvest and provided even more festive coloring. Jack-O-Lantern carving contests are now popular across the US with Half Moon Bay, CA hosting a contest for the largest pumpkins, and the 2020 winner came in at 2,350 pounds.


We Eat a Ton of Candy – Actually Tons
We know Americans love our candy, so much so that we consume around 300,000 tons of candy each Halloween. That's about 2 pounds per person. How much candy is that? Enough to fill six Titanics each year.
What are the Top 5 candies according to store purchases?
Reese's Peanut Butter Cups
Snickers
Milky Way
Candy Corn
Payday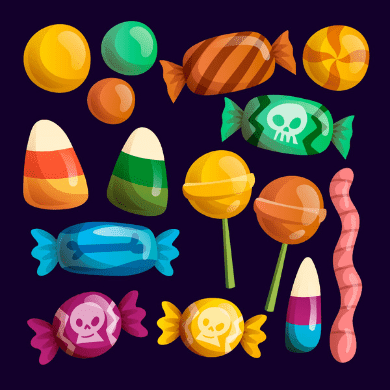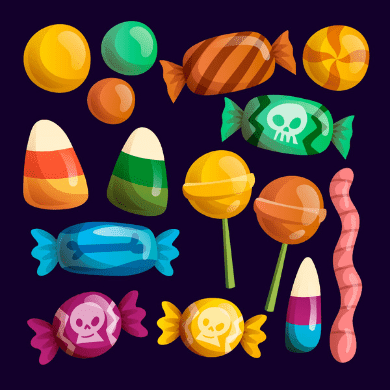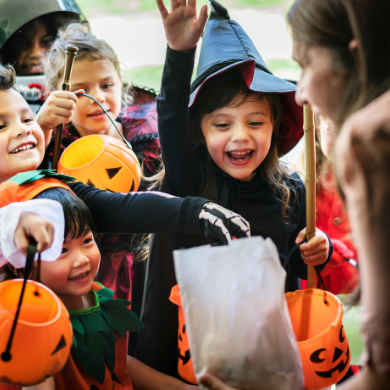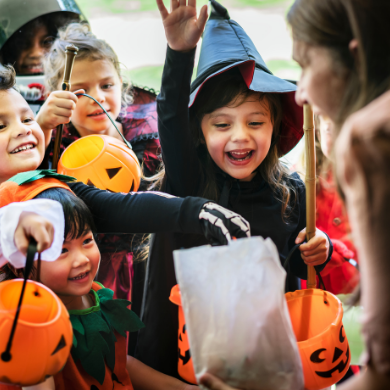 Trick or Treating is a Foreign Import
According to The History Channel, Halloween originated as a 2,000-year-old Celtic Pagan festival. Villagers disguised themselves in costumes made of animal skins to drive away phantom visitors.
Centuries later, Europeans began dressing as ghosts and demons and performed antics in exchange for food and drinks. The History Channel says, "This custom, known as mumming, dates back to the Middle Ages and is thought to be the predecessor of trick or treating."
What are the most popular children's Halloween costumes you ask?
Princess
Spiderman
Superheroes
Ghost
Batman


There's a Word for the Fear of Halloween
While many people embrace the spooky spirit of Halloween, for some, the scare is real.
Samhainophobia
Samhainophobia is defined as a persistent, abnormal and unwarranted fear of Halloween. The term Samhain is rooted in ancient Celtic Druid traditions, which included massive bonfires, ritual sacrifices to gods, and fortune telling.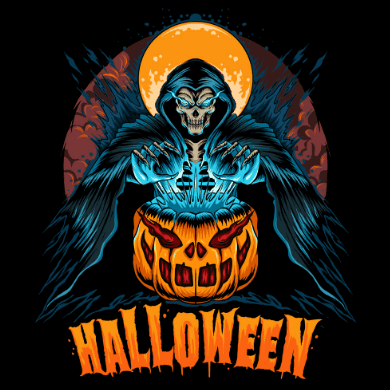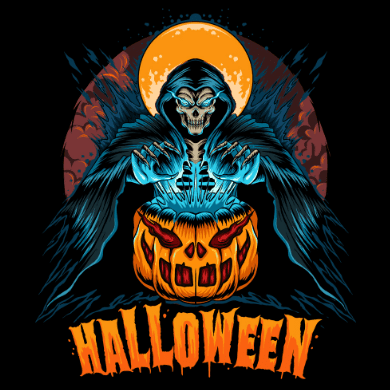 Some people genuinely do not enjoy the feeling of being startled or scared. For them, Halloween is all trick and no treat. Halloween's staple of scares — spiders, witches, ghosts, vampires and zombies — can cause sweating, dread, heart palpitations, shaking and shortness of breath.
Conversely, psychologists also say that some people love fear so much that they become addicted. When we face a thrilling or scary situation, our bodies release the hormone, dopamine. This might be one reason for the long lines at the haunted houses and amusement parks. Many people like to be scared.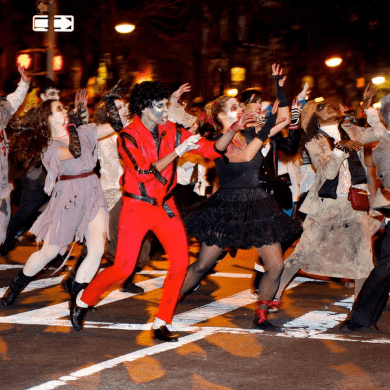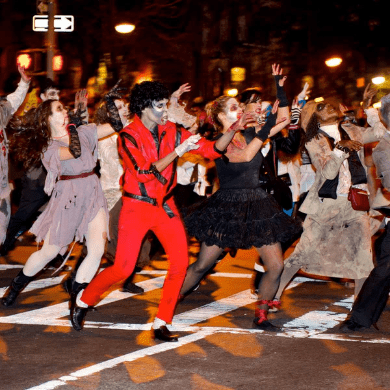 Halloween is Celebrated Mightily in Some Places
In many neighborhoods we'll see young kids adorned in festive costumes walking the streets for candy. But there are also activities, parks and commercial celebrations throughout the US.
Here's just a few of the Halloween celebrations that have become epic over the years:
Knott's Scary Farm – Knott's Berry Farm transforms itself into a haunted attraction for the season. Expect haunted houses, sinister shows and over 1000 horrifying creatures.
Festival of the Dead– What better place to celebrate Halloween than Salem, Massachusetts? Festival of the Dead takes place each October and events include seances, psychic readings and a witches' Halloween ball.
Krewe of Boo! – It's as if Halloween married Mardi Gras. Krewe of Boo! starts with a zombie run but the main event begins just after dark with lavish floats, freaky costumes and a celebration that only New Orleans could do.
The Village Halloween Parade – A tradition since 1973, Greenwich Village hosts the largest Halloween parade in the world and is the only night parade in New York City. With up to 2,000,000 spectators, the parade hosts giant puppets, 50 bands, dancers and costumes that range from the scary to campy.
Night of 1000 Jack-O'-Lanterns – Less about scare and more about art, the Chicago Botanical Garden hosts more than 1,000 Jack O lanterns that are handcrafted by artists. Some spend as much as 15 hours carving a single pumpkin and some pumpkins are as large as 150 pounds.
What Halloween memories do you have?