Our Teachers Say
Hollywood has always had a thing for teachers. From older movies like Goodbye Mr. Chips, Blackboard Jungle and To Sir with Love to more modern classics, there are many movies featuring teachers.
ESGI and ThinkFives asked hundreds of teachers what movies they thought best highlighted teachers, and movies featuring music, poetry and books dominated the list.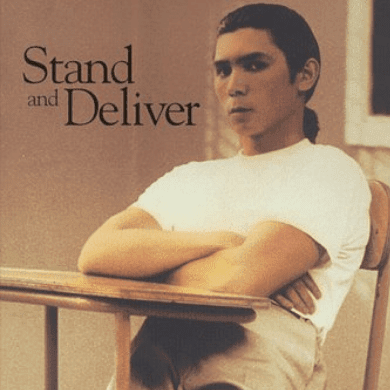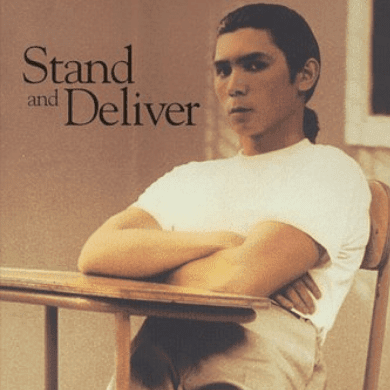 Stand and Deliver
Stand and Deliver is the true story of Jaime Escalante, the East Los Angeles mathematics teacher who challenges the system and the stereotypes to raise the standard of life for his inner-city students.
That description fails to capture the commitment and determination of Jaime Escalante as he transforms a classroom of potential dropouts into calculus whizzes. His ability to engage a group of poorly prepared, undisciplined students and show them that anything is possible is a shining light into the potential of teaching capability.
The phrase 'stand and deliver' encourages students to stand firm, be resolute, and deliver the best that you can. When you do that, great accomplishments can be achieved.
What makes this such a powerful and uplifting film is that it's a true story.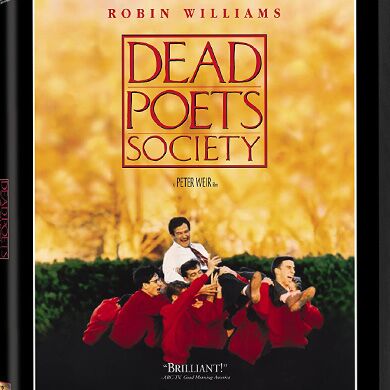 Dead Poets Society
A new English teacher, John Keating, joins a prestigious all-boys prep school known for traditions and standards. Robin Williams turns in a memorable performance using unorthodox methods to reach and inspire students.
Mixing Walt Whitman with Marlon Brando and John Wayne, Mr. Keating not only instructs his students but changes lives. His methods are at odds with parents and the administration, (has that ever happened to you?) who frustrate him at every turn.
A real classic. If you haven't had a chance to see it yet, we definitely recommend you do so.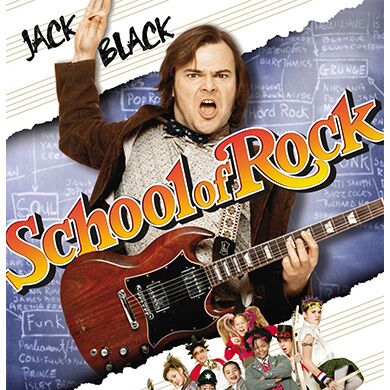 School of Rock
Music is the theme in several of the Top 5 movies recommended by teachers including #3, School of Rock. Overly enthusiastic guitarist Dewey Finn gets tossed out of his band and finds himself a substitute music teacher at an elite private elementary school.
Jack Black stars as the exuberant Dewey, and he is unconventional in every sense. His inexhaustible energy and inspiring style get his students to better understand themselves and the challenges of facing adolescence. The movie is worth watching just for Jack Black's performance.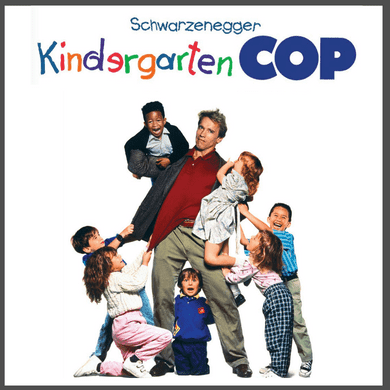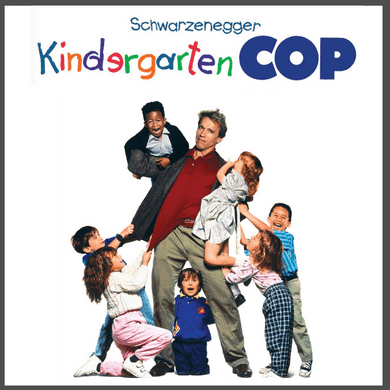 Kindergarten Cop
One word: Arnold. In this memorable action-comedy, Detective John Kimble (Schwarzenegger) is a veteran of the mean streets of Los Angeles, ready and able to tackle anything. In order to trap an elusive criminal, he is forced to face his most challenging assignment yet: going undercover as a kindergarten teacher.
Confronted with 23 screaming kids, he has to keep them under control without losing his patience or his cover. Once he gains the respect of his class, as well as the affections of a beautiful teacher, Detective Kimble must prepare for a final confrontation with his elusive criminal.
It's great, light-hearted fun for the whole family.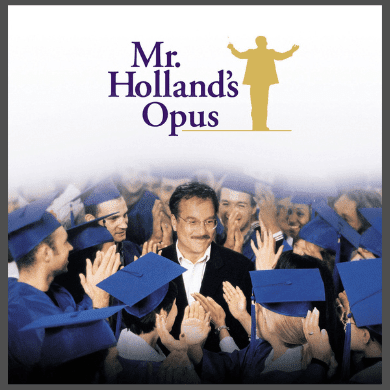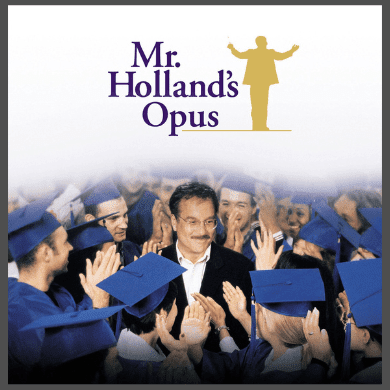 Mr. Holland's Opus
Topping our list of movies that teachers recommend is another feel-good story that pulls at the heartstrings by using real strings and a full orchestra. Composer Glenn Holland takes a job at an Oregon High School while hoping someday to write his own classical music piece.
Instead he spends 31 years of life as a music teacher as the movie shows Mr. Holland igniting passion in his students through music. What he finds is that life's rewards come not in what you accomplish but in who you touch. And don't we teachers all know that?
If you haven't seen this movie, you need to add it to your summer playlist!
Honorable mentions
Also check out these other movies that rated high with our teachers:
Dangerous Minds
Bad Teacher
Freedom Writers
Goodwill Hunting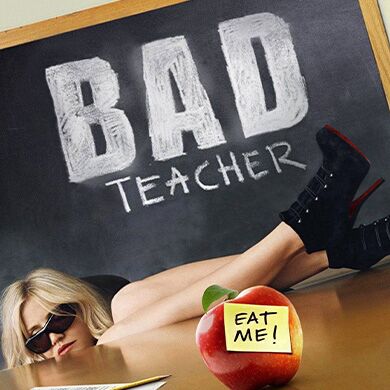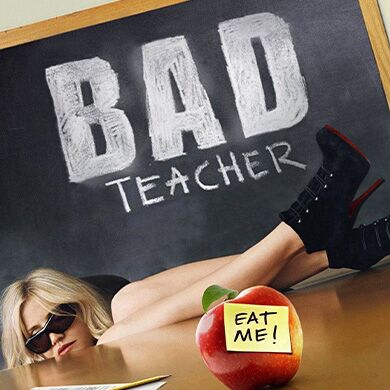 Source: ESG-ThinkFives survey