Spring is in the air and it's a great time for learning about plants. So where better to turn for great classroom activities than to the Kindergarten Smorgasboard and Greg Smedley-Warren. Mr. Greg recently posted a blog on great activities for students to learn about plants: the parts of plants, plant life cycles, how we use plants, what plants need to grow, and how plants help people.
What is the The Kindergarten Smorgasboard?
Kindergarten teacher "Mr. Greg" inspires teachers from around the world with his engaging lessons and techniques through his blog at thekindergartensmorgasboard.com. Even with over 11 million views of his blog, over 300k followers on Facebook and speaking engagements at conferences, he still manages to teach full time, engaging and challenging his Kindergarten students. Jason, known as "The Mister," handles all things behind the scenes at The Kindergarten Smorgasboard, spreading Mr. Greg's teaching style, resources, strategies, techniques, and tips & tricks far and wide.
ThinkFives shares Mr. Greg's Top 5 Activities on Plants for your classroom. Time for you and your students to grow!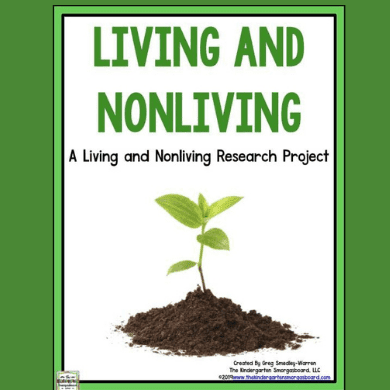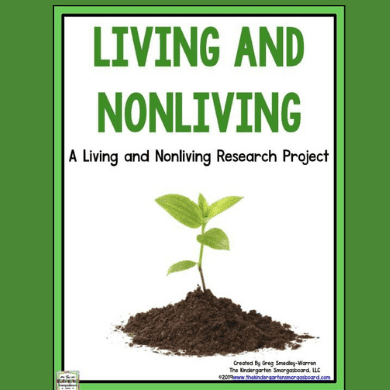 Living And Non-Living
Mr. Greg says, "Before we learn about plants, we do some investigation into living and non-living things. This sets us up to understand plants.
After we learn what living things and non-living things need, we explore living and non-living using earthworms and gummy worms. We measured each worm, described the worms, and decided if each were alive or not. There's nothing like the squeals and giggles when you get out the earthworms!
(Note: No worms were harmed and all were released outside after our lesson.)
My students also did a scavenger hunt to find examples of living and non-living things. This serves as a great assessment to see if students can identify living/non-living and explain their thinking."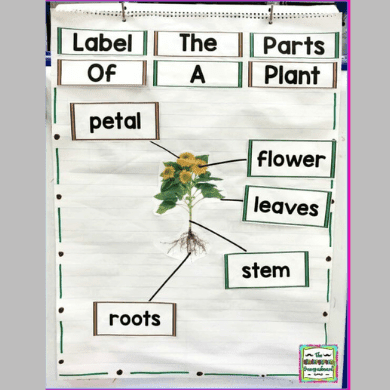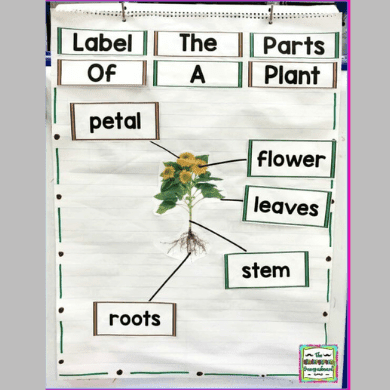 Graphic Organizers
Mr. Greg says, "Another aspect of plant lessons can be the use of graphic organizers. As we research and study plants, we record our learning on our class charts. We use tree charts, brace charts, true/false sorts for higher order thinking, and labeling to learn about vocabulary and adaptations!"
"The students then record their learning in their very own Plant Research Journal!" Mr. Greg continued, "To assess the student's writing, we also include writing rubrics in our research projects!"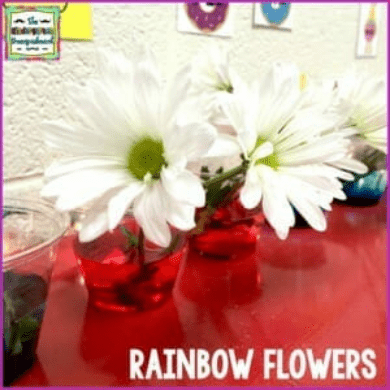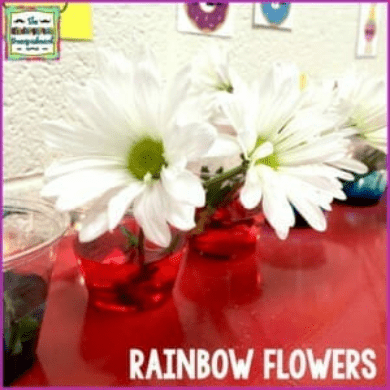 Plant Science
Here is a fun activity you can use with your class to help them understand how the parts of a plant work. Mr. Greg calls this his rainbow flowers experiment.
"You can use any white flowers. Just snip off the stems and place the flowers in water that has food coloring added. Have students make predictions and draw what they think might happen. And then watch what happens! This is a great kick-off lesson for your plant research project! We always do this on day 1 so we can watch how our flowers change!"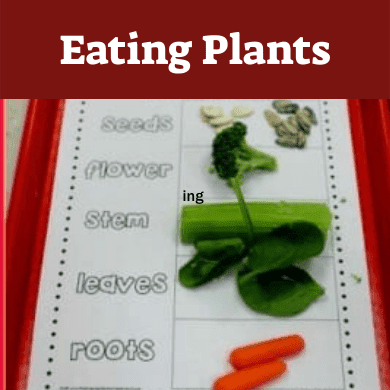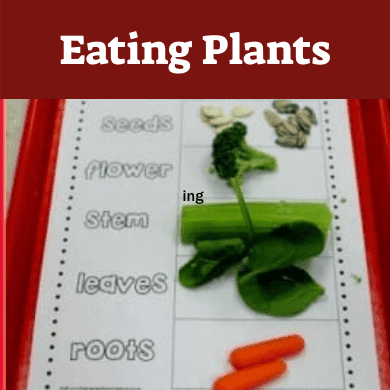 Eating Plants!
And what plant lesson wouldn't include a little nibbling? Mr. Greg demonstrates to his students that plants also provide us food. And we all love to eat, of course.
"Students learn about the parts of a plant that we eat! The kids are always shocked to learn that we actually eat all the plant parts!
Our first plant food activity is our Tops And Bottoms salad! We kick off our plant research project with the book Tops and Bottoms. We do a fun sort of which plants grow on top and which ones grow on the bottom! And then we make a salad of all the plants from the book Tops And Bottoms!"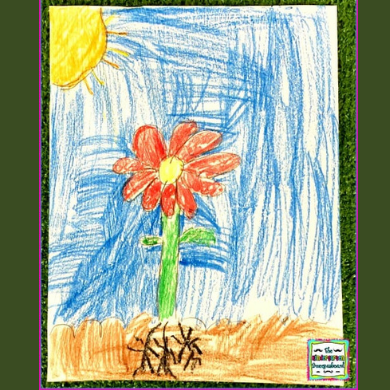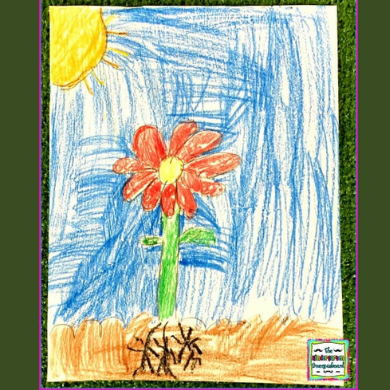 Plant Art
What is Mr. Greg's favorite activity about plants? Well of course it involves doing art projects. In this activity, he focuses on plants! And there are so many fun ideas!
"First up, we use art as an assessment tool. After studying plants, their parts and their needs, the students create a plant poster and label the parts of plants and the needs of plants.
We also draw flowers, paint carrots and use plants to paint pictures!
This is one of my favorite art projects! I love feet painting projects because it's hilarious to watch the kids giggle and squirm. And let's face it, this is a pretty big bonding moment!"
Other Resources
This research project contains suggested books, recording sheets for plants as well as all the materials needed to create your research journal and graphic organizers! Mr. Greg also includes rubrics to assess student writing. This 2 week plant unit is aligned to the NGSS. (NGSS: KLS1, KESS2, KESS3)
To read the full blog, check out: https://thekindergartensmorgasboard.com/2022/03/plants-research-project.html