Horses are both majestic and magical to children of all ages. There is just something about the power, grace, and beauty of a horse that captures a child's imagination.
Cindi Flow is a former educator, lover of horses, and author of the 'SandyBoy' series. Cindi's love of animals began as a young girl with her first pets. Her best friend had a horse which they both rode and that instilled in her an early love of horses. Reading stories about horses inspired her dream of one day having a horse of her own.
When Cindi turned seventy years old, that dream became a reality. Cindi and her husband live in Maine with her dream horse, SandyBoy, a handsome Palomino gelding with a great heart who loves riding on the beach! SandyBoy and Cindi are now focused on sharing the adventures of a horse friendship with children around the world.
You can check out more about SandyBoy here.
ThinkFives asked Cindi why great stories about horses can inspire children to overcome obstacles in their lives and build their own dreams. Here is Cindi's Top 5 List for our ThinkFives followers.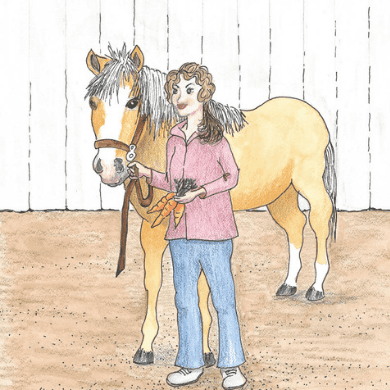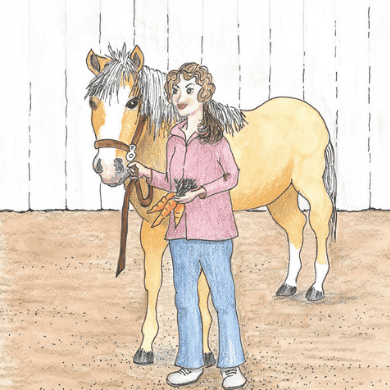 Horses Show Love
Horses love their humans unconditionally. They also enjoy being with other horses as they are a herd animal. Stories about horses and their relationships with their owner appeal to all ages. Sometimes reading about a horse stirs the heart of a child who is searching for a loving friendship. As horses in the stories face difficulties, they can inspire children to overcome obstacles in their own lives.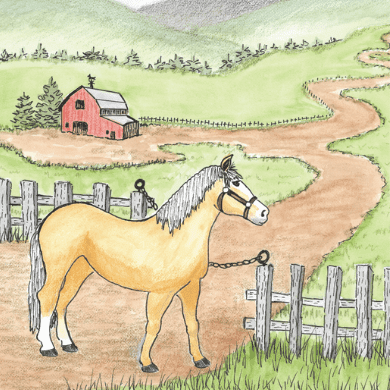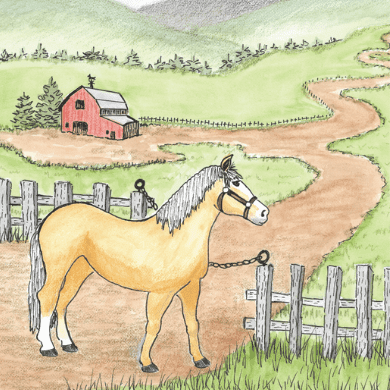 Horses Deal with Change
Change is a part of life even for horses. Moving to a new home, separation from loved ones, and making new friends are events that horses can share through their stories. Horses can share their own vulnerability and fears.
Children can often learn important life lessons from a horse more easily than from an adult in their life. In the story 'SandyBoy and His New Home' he is nervous about the future and asks soft questions for discussion by his readers. Despite his fears, he chooses to look for the good in the experience.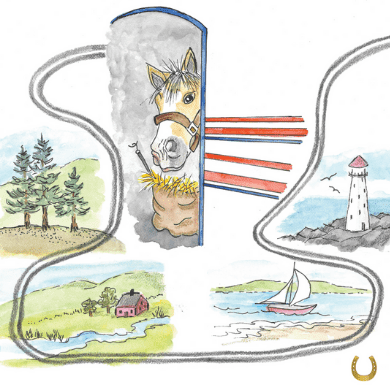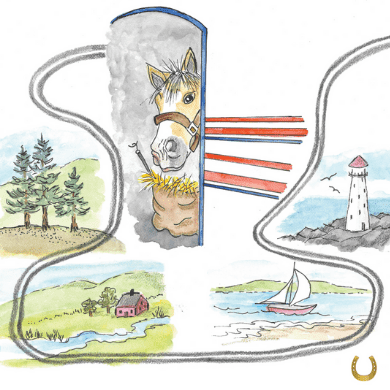 Imagination is Stirred Through the Eyes of a Horse
Horses stir the imagination and dreams of children. The adventures of horses in quality stories can captivate a child and encourage them to read more stories and even write their own horse story. Realistic and calming pictures make an interactive reading experience for dreaming.
A child can journey anywhere and do anything in their dreams. The story, 'If I Had a Horse' by Gianna Marino is an excellent example.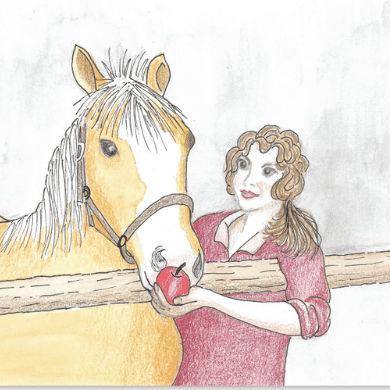 Students Can Learn About Horses
There is a mystique about owning a horse that often overpowers the reality of the responsibility of caring for a horse. Children can learn a lot about the daily life of a horse from feeding to grooming to riding. Books that illustrate the commitment and the daily tasks to maintain a healthy horse and build the desired relationship with a horse stimulate discussions beyond the parental response of not being able to afford a horse.
One such non-fiction resource is 'Gallop – 100 Fun Facts About Horses' by Kitson Jazynka.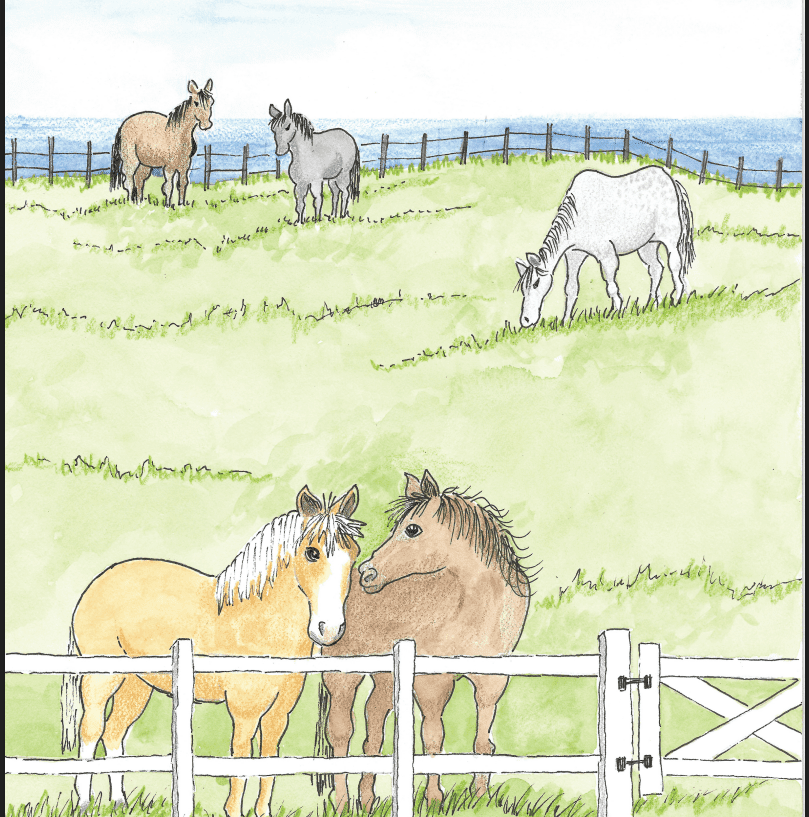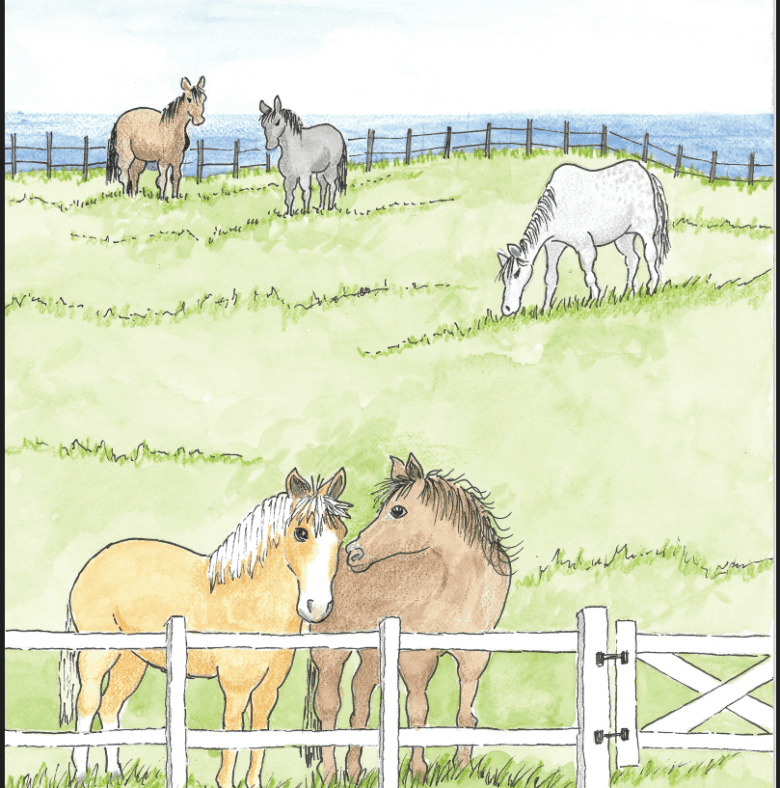 Horses Are Therapeutic
Whether learning to care for a horse, riding a horse or reading about horses, children can be drawn into the horse experience. Realistic artwork promotes a shared conversation between the young reader and the horse in the story. If the story is about a real horse, it is even more powerful. SandyBoy is a real horse and children want to read more about him.
There are many great therapeutic riding programs that encourage the bond with a horse as children learn to groom a horse, or gain balance through riding, or gain confidence through caring for a horse.
About the SandyBoy Series
Children can realize some of these benefits even if they do not have access to real horses by reading great stories. Children with reading issues, such as dyslexia, can become discouraged if they have difficulty reading. Obtaining books with the print using the dyslexic font makes reading so much more pleasurable for children.
Cindi selected that font for the SandyBoy Adventure Series so all children can enjoy reading these horse stories.
Learn more about Sandy Boy.
What stories about horses do you remember?