"Today you are you! That is truer than true! There is no one alive who is you-er than you!" – Dr. Seuss, author.
As Dr. Seuss says, birthdays are special days, especially for our students. During the course of a school year, we get to celebrate 20, maybe 30, or more birthdays in our classroom.
With so many celebrations, ThinkFives thought it would be interesting to collect fun facts about birthdays that you can share with your students. We also researched fun classroom activities that you might consider during these celebrations.
Consider yourself like fine wine, getting better with each year! Enjoy.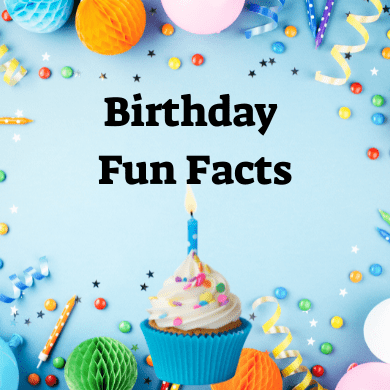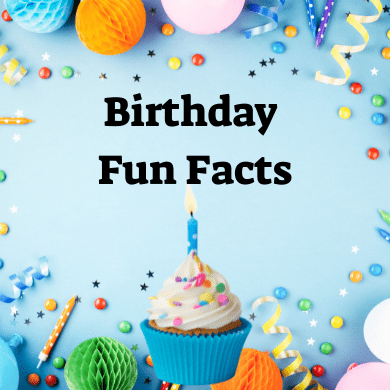 Fun Facts
Did you know?
What month has the most birthdays?
More people celebrate their birthdays in August than in any other month (about 9% of all people). The two other months that rate high for birthdays are July and September.
What dates have the most birthdays?
The Top 5 dates with the most birthdays (in order) are: September 9, September 19, September 12, September 17, September 10. Why? Well maybe because Christmas was nine months before?
Do you know when your Golden Birthday was/is?
When your age and date of birth are the same, the day is special and is known as the Golden Birthday. So, if you were born on the 22 of the month, your golden birthday would be when you turn 22 years old.
How many people need to be in a room to have a 50/50 chance two people have the same birthday?
Mathematicians like to analyze all types of challenges. After extensive study they found that if there are 23 people in a room, there is a 50-50 chance that two of them will share a birthday. For every additional person the percentage goes up.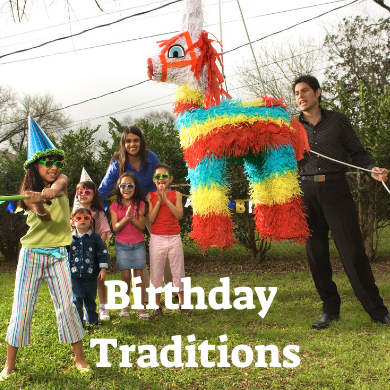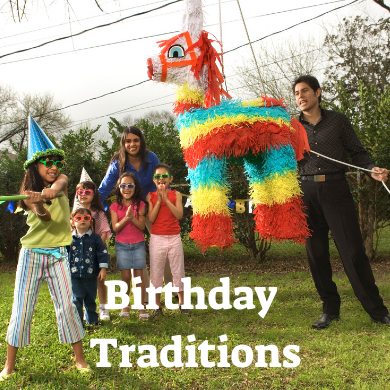 Birthday Traditions from around the World
How do people around the world celebrate birthdays? Do they have cakes, candles and silly hats, too? The short answer is yes, many do. But there are also celebrations and traditions that are unique to many countries.
Here are some examples.
Ireland, UK: Give a birthday bump, which means good luck (holding by the arms/legs and throwing into the air or on the floor)
Italy, Hungary, Argentina, Spain: Pull an ear (also means good luck)
Canada: Grease a nose (too slippery for bad luck)
Mexico: Bash a piñata (A paper animal stuffed with snacks and treats. Children try to hit and break it with a bat while blindfolded.)
China: Eat longevity noodles (long noodles mean living a long life)
India: Touch their parents' feet to show respect and thankfulness for giving them life and for looking after them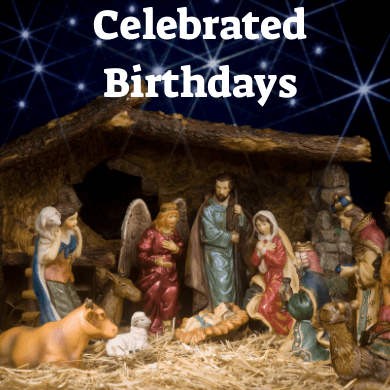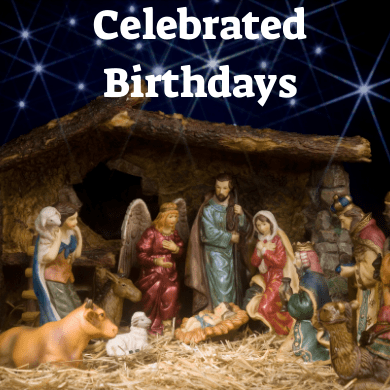 Famous Birthdays That Are Holidays
Some people have made such an impact on their country, culture or religion that their birthdays are now celebrated holidays. Most countries celebrate a founder or leader. Here are a few that you can share with your class – or let them pick a country and see what leaders' birthdays are holidays.
December 25 – Christmas (Jesus Christ)
February 3rd Monday of the month- US Presidents Day created to combine Lincoln's birthday (February 12) and Washington's birthday (February 11)
January 5 – Martin Luther King Jr. Day
April 21 – Queen's Official Birthday (Australia, Fiji, Canada, New Zealand, United Kingdom)
May 25 – Queen Victoria Day in Canada
March 3rd Monday of the month – President Benito Juarez Day in Mexico
February 23 – Emperor's Day (Japanese Emperor Showa)
October 2- Mahatma Gandhi's Birthday (India)
October 8 – Mawlid (Islamic prophet Muhammad)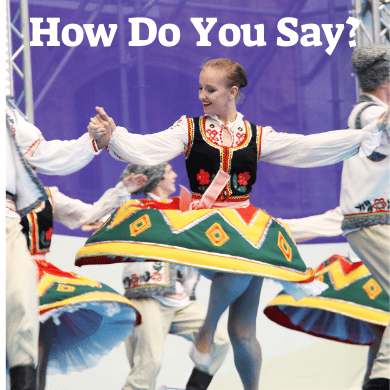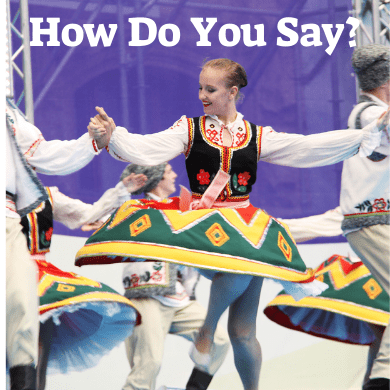 Let's Say Happy Birthday
Young children learn to say happy birthday very early in life. But do they know how to say it in other languages? Do teachers? (Full confession: We at ThinkFives didn't know most of these.)
Here are a few popular languages and how they say happy birthday.
Spanish
In Spanish, it's "Feliz Cumpleaños," which is translated as "Happy Completed Years."
French
In French, it's "Bon Anniversaire." People wish the birthday boy or girl a "Good Birthday."
German
German, it's "Alles Gute zum Geburtstag." This literally translates as, "All the best on your birthday."
Mandarin
In Mandarin it's "Shengri Kuaile," the literal translation is "Birthday is Happy."
Korean
In Korean it's "Saeng-il Chugha," which is translated as "Congratulations on your birthday."
Japanese
In Japan, it's "o-tanjoubi omedetou." This means "happy birthday," or literally "congratulations on your birthday."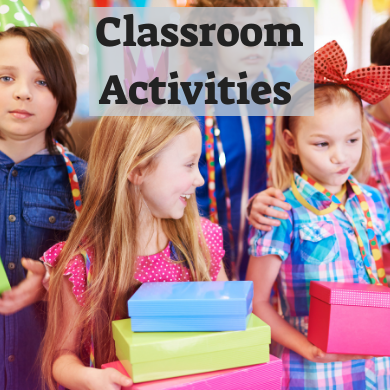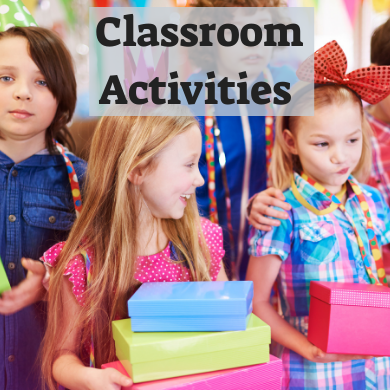 Fun Birthday Classroom Activities
Do you include these activities on children's birthdays or do a lesson just on birthdays themselves? Here are some suggestions that ThinkFives have found online.
Find Your Famous Birthday Co-celebrators
Go to a website that tells you who else was born on your birthday. Maybe someday you or your student will be listed, too. https://playback.fm/famous-birthday
Create a birthday book
Have each student write a special note about the birthday boy/girl. Staple it together and send it home for them to read with their family.
Give the birthday student a reward
Create "For a Day" rewards, giving birthday students a special "For a Day" privilege on their birthday.
Make a crown or sash
Have your students create a crown or sash for themselves or have their classmates create one for them.
Treasure hunt
Create a classroom treasure hunt for the birthday student and have them discover a special book or treat for their birthday.
Promote a "Birthday Give Back"
Since the birthday student does receive a lot of gifts on this day, have them consider also doing something for others. This could include donating books or something to the classroom or doing a small community project at the school.
Birthday Resources: