Has the universe scribbled "teacher" in the stars next to your zodiac sign? That is the question ThinkFives posed to our teachers.
But first a quick disclaimer: Zodiac signs have no scientific basis behind them! This Top 5 List is meant for entertainment and is written in the spirit of fun and creativity. We do not endorse or promote hiring, promoting, or firing (or any decision-making) based on zodiac signs. We leave that to the already questionable practices of district offices.
So, with that said, let's journey through a celestial guide to the teaching world and uncover which signs are gravitating towards the classroom more than the general population and why. Here are the Top 5 Zodiac educators of the cosmos!
The Top 5 Signs for Teachers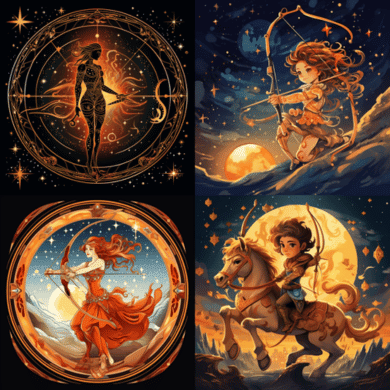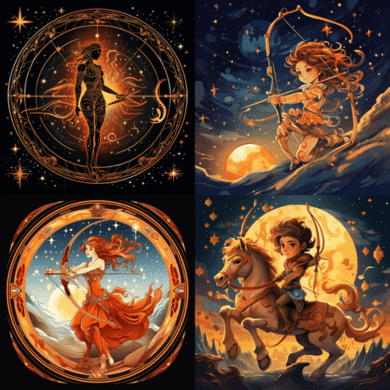 Sagittarius (November 22 – December 21) – The Archer
Watch out, world! Sagittarians, with their arrows of wisdom, are aiming for educational excellence!
Personality Traits:
Sagittarians are recognized for their adventurous spirit, boundless optimism, and insatiable curiosity. They're driven by the desire to discover and explore, making them lifelong learners at heart.
Teacher Traits:
With their storytelling prowess, Sagittarians can weave tales that transport students to another world. Their passion for knowledge and understanding means they're always eager to teach and learn alongside their students.
Why Teaching?
The Archer's thirst for knowledge and their love of sharing wisdom make the classroom an ideal arena. They're drawn to teaching because it's an adventurous journey where every day offers new discoveries.


Cancer (June 21 – July 22) – The Crab
With open arms and hearts full of care, Cancerians are gently steering the educational boat!
Personality Traits:
Cancers are known for their nurturing and protective nature. Intuitive and empathetic, they have a keen ability to sense the emotions of those around them, making them exceptional listeners.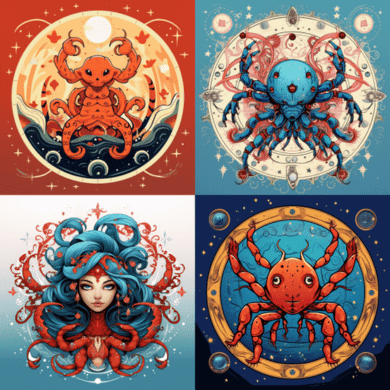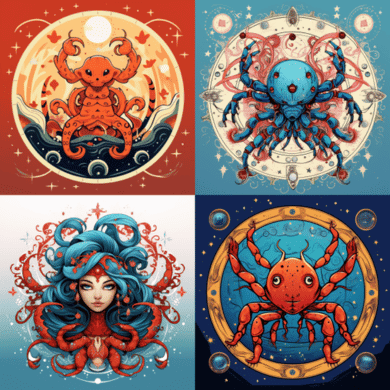 Teacher Traits:
In the classroom, Cancerians prioritize emotional well-being alongside academic learning. Their nurturing tendencies ensure that each student feels seen and heard, creating a safe and supportive learning environment for all.
Why Teaching?
Drawn to professions that allow them to care and nurture, Cancerians find teaching to be a fulfilling way to extend their protective embrace, ensuring that the next generation feels loved and supported.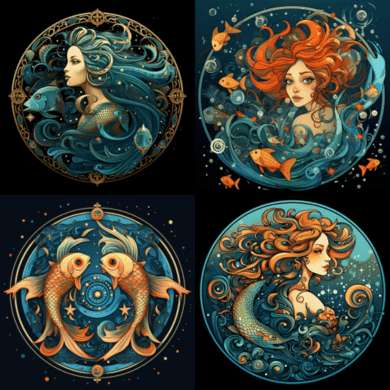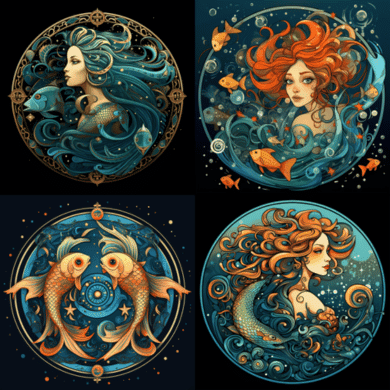 Pisces (February 19 – March 20) – The Fishes
Diving deep into the ocean of education, Pisceans swim through with creativity and grace!
Personality Traits:
Dreamy, imaginative, and deeply intuitive, Pisces individuals often find themselves straddling the line between reality and fantasy. Their empathetic nature allows them to connect deeply with others.
Teacher Traits:
In education, a Piscean's creative approach can make subjects come alive, painting vivid pictures with their words. Their empathy ensures every student feels understood and appreciated, fostering a love for learning that lasts a lifetime.
Why Teaching?
The spiritual and soulful Pisces are naturally drawn to roles where they can make a profound impact. Teaching allows them to merge their dreamy nature with purpose, guiding young souls on their life journey.


Virgo (August 23 – September 22) – The Maiden
Analyzing and organizing, Virgos step into the classroom with precision and grace!
Personality Traits:
Detail-oriented, practical, and analytical, Virgos possess a natural ability to spot the intricacies in everything. Their methodical approach is coupled with a genuine desire to help and improve.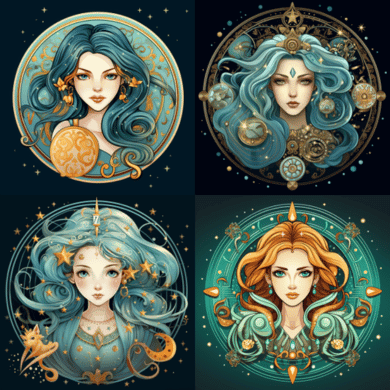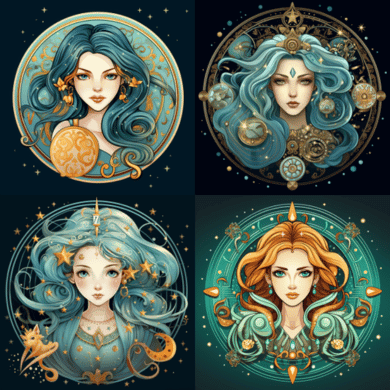 Teacher Traits:
A Virgo's classroom is a place of order, where every lesson is meticulously planned to maximize understanding. Their dedication to perfection ensures that each student gets a well-rounded education, tailored to their individual needs.
Why Teaching?
The meticulous Virgo finds deep satisfaction in structuring and guiding young minds. Teaching provides the perfect platform for them to channel their detail-oriented nature into crafting the future.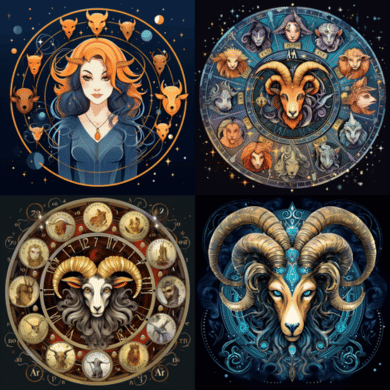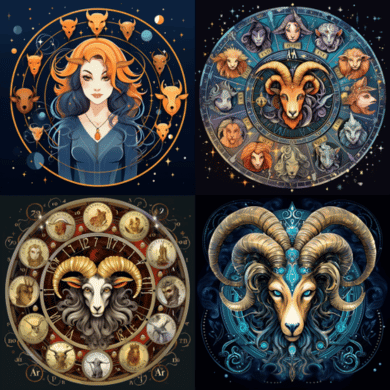 Aries (March 21 – April 19) – The Ram
Charging headfirst into our top spot are the spirited and bold Aries!
Personality Traits:
Energetic, confident, and dynamic, Aries individuals are born leaders. Their enthusiasm is contagious, and they're always up for a challenge.
Teacher Traits:
An Aries teacher's vibrant energy can ignite a classroom, inspiring students to push boundaries and reach new heights. Their leadership skills ensure that every lesson is not just taught but experienced, creating unforgettable learning moments.
Why Teaching?
With a natural flair for leadership and a burning desire to make a difference, an Aries sees teaching as the ultimate frontier to inspire and lead. For them, every class is a new challenge, and there's nothing more rewarding than shaping champions.
---
Zodiac Signs in Line with General Populations


Is your sign missing? Well, to be fair to everyone – and as a bonus – we'll go beyond the usual Top 5 and provide insights into all the remaining signs. While our earlier list gave a nod to the zodiac signs that seem to be taking over the classroom, let's not forget about our cosmic equilibrium maintainers! Scorpio and Aquarius teachers are working in sync with the national average. Let's dive into what makes these educators shine in their own unique ways!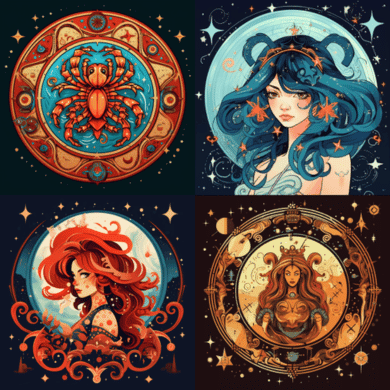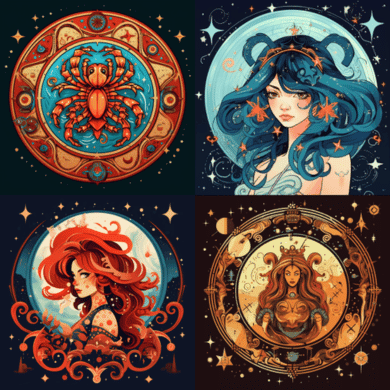 Scorpio (October 23 – November 21) – The Scorpion
Delving deep into the mysteries of education, Scorpios bring intensity and passion to every lesson!
Personality Traits:
Scorpios are known for their deep emotions, intense determination, and unwavering focus. They're magnetic and intuitive, often sensing things that remain hidden to others.
Teacher Traits:
In the classroom, a Scorpio educator isn't afraid to tackle complex topics. They delve deep, ensuring students not only learn but truly understand and internalize their lessons.
Why Teaching?
With their love for profound connections and deeper meanings, teaching offers Scorpios an avenue to connect deeply with students. Their determination ensures that they leave no stone unturned in their quest to impart knowledge.
Aquarius (January 20 – February 18) – The Water Bearer
Pouring out waves of innovation, Aquarians refresh the traditional teaching methods with a sprinkle of avant-garde!
Personality Traits:
Aquarians are independent thinkers, known for their innovative ideas and humanitarian spirit. They're forward-looking, always eager to explore the next big thing.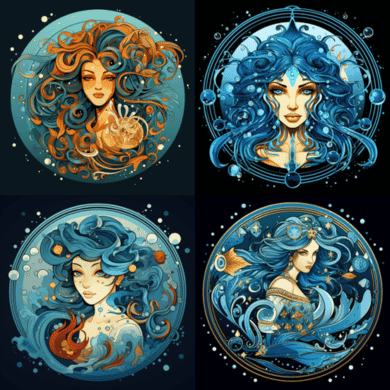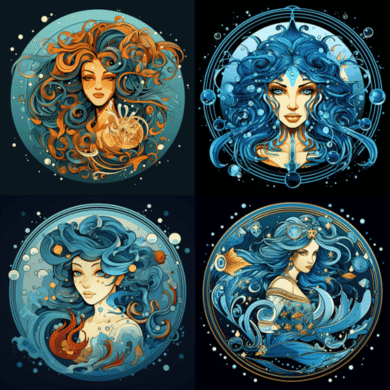 Teacher Traits:
With a knack for unconventional methods, an Aquarian teacher is often the one introducing new technologies and novel approaches to their students, ensuring learning is always fresh and exciting.
Why Teaching?
Aquarius individuals are driven by a desire to make a difference in the world. Teaching allows them to mold the minds of the future, ensuring that their innovative spirit and drive for societal progress is passed on.
---
The Bottom 5 Signs Compared
to the General Population


Which Zodiac Signs Might Opt for Another Career Path?
While some zodiac signs seem destined for the classroom, others have cosmic paths that might steer them toward different pursuits. Curious to know which signs might be fewer in number within school halls? Let's look at the 5 zodiacs least represented in the teaching world!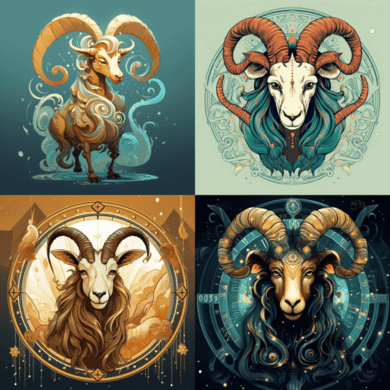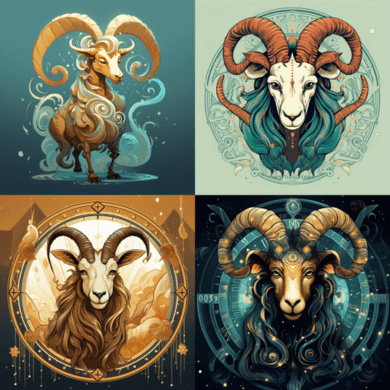 Capricorn (December 22 – January 19) – The Sea Goat
Navigating the mountainous terrain of ambition, Capricorns are often scaling professional peaks with their eyes on the pinnacle!
Personality Traits:
Determined, practical, and ambitious, Capricorns are goal-driven individuals who rarely waver from their chosen path. They have a natural flair for leadership and a strong sense of responsibility.
Teacher Traits:
Should they choose to teach, Capricorns would run a disciplined classroom, setting high standards and ensuring that every student strives for their best.
Why Not Teaching?
With their ambition often directing them towards leadership roles, Capricorns might be more inclined towards professions that offer a clearer ladder to the top. Their structured mindset might find allure in corporate or entrepreneurial pursuits.


Taurus (April 20 – May 20) – The Bull
Planting their feet firmly on the ground, Taureans seek stability and often move to the beat of their own drum.
Personality Traits:
Loyal, practical, and determined, Taureans love comfort and consistency. They're known for their steadfast nature and a penchant for the finer things in life.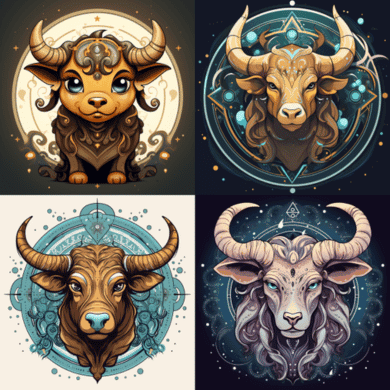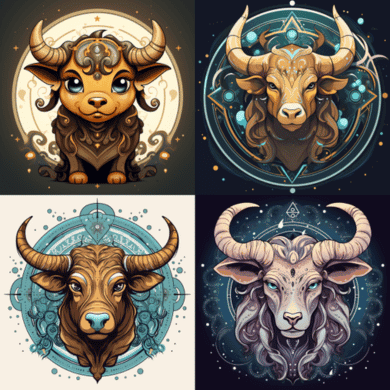 Teacher Traits:
Taureans would bring patience and consistency to the classroom, ensuring a stable and comforting environment for their students.
Why Not Teaching?
Their love for stability and comfort might see them gravitating towards professions that offer more tangible rewards or more regular schedules, like finance or real estate.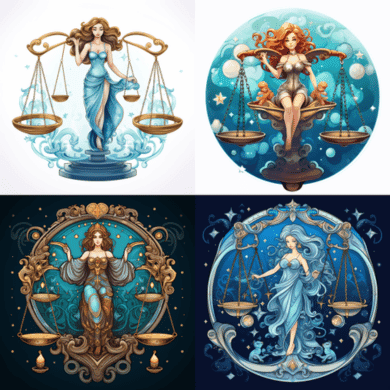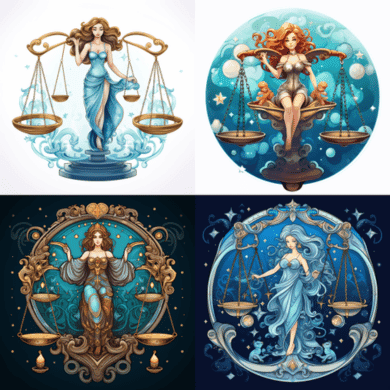 Libra (September 23 – October 22) – The Scales
Balancing the dualities of life, Libras might find themselves swaying between multiple passions.
Personality Traits:
Charming, harmonious, and diplomatic, Libras are the peacekeepers of the zodiac. They have a natural talent for mediation and are often seen striving for balance in everything they do.
Teacher Traits:
In the realm of education, Libras would ensure fairness and equal opportunities for every student, fostering a harmonious classroom environment.
Why Not Teaching?
Drawn to aesthetics and harmony, Libras might find professions in design, art, or even law more aligned with their core nature, where they can create balance and beauty.


Gemini (May 21 – June 20) – The Twins
With ever-shifting interests, Geminis are always fluttering from one fascinating venture to the next!
Personality Traits:
Adaptable, curious, and communicative, Geminis are known for their dual nature. They're quick thinkers and have an insatiable hunger for knowledge and variety.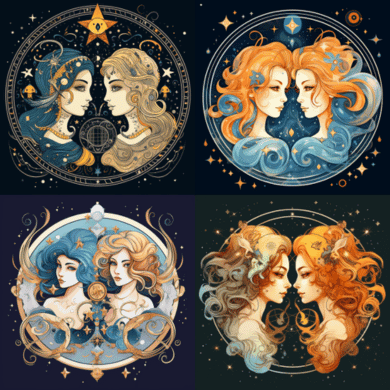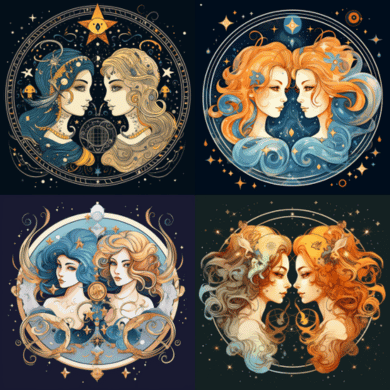 Teacher Traits:
Should they step into the classroom, Geminis would bring a whirlwind of ideas, ensuring that no two days are ever the same.
Why Not Teaching?
With their versatile interests and a penchant for change, Geminis might be drawn to dynamic professions where every day presents a new challenge or story, such as journalism or travel blogging.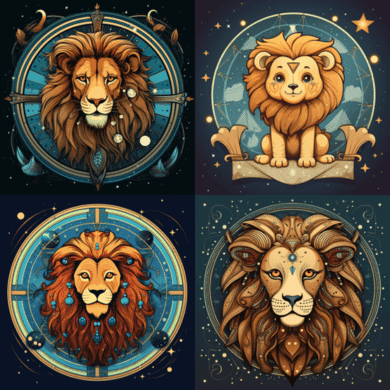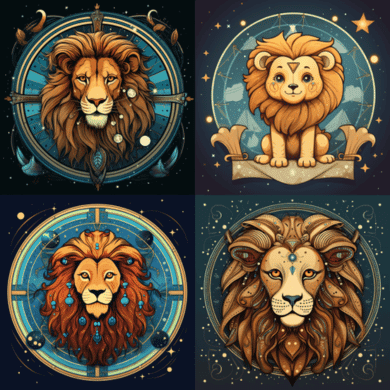 Leo (July 23 – August 22) – The Lion
Roaring with charisma, Leos might find themselves in the limelight, with the world as their stage!
Personality Traits:
Bold, confident, and dramatic, Leos love to be the center of attention. Their charisma is unmatched, and they often have a flair for the theatrical.
Teacher Traits:
If a Leo were to dominate the classroom, students would be entertained and inspired by their dynamic teaching style and larger-than-life persona.
Why Not Teaching?
With a natural inclination towards the spotlight, Leos might be attracted to careers that offer fame and recognition, such as acting, music, or even becoming social media influencers.
Do you think your Zodiac sign relates at all to your teaching style?