As the Fourth of July approaches, it's the perfect time for teachers to indulge in some patriotic movie viewing. While not on our list, celebrating the fourth in movies goes as far back as 1942 and "Yankee Doodle Dandy," a musical film that tells the life story of renowned American entertainer and composer George M. Cohan. Hollywood has been highlighting the holiday ever since then.
ThinkFives has gathered a list of the Top 5 movies about July 4th, recommended by fellow educators. Get ready for a cinematic celebration with these Yankee Doodle films.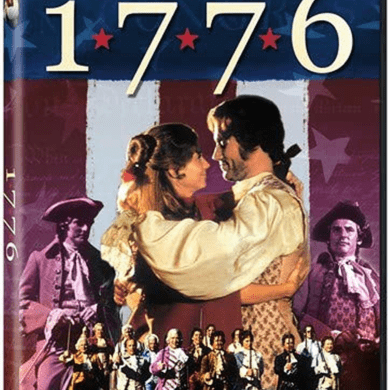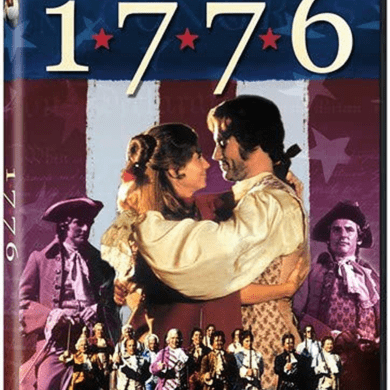 "1776"
Date Released: 1972
Stars: William Daniels, Howard Da Silva, Ken Howard
What's the Story?
Long before Hamilton smashed records, the musical comedy-drama "1776" brought the events leading up to the signing of the Declaration of Independence on July 4th, 1776 to life. The film follows the journey of John Adams, Benjamin Franklin, and Thomas Jefferson as they navigate the complexities of politics and work towards gaining independence from British rule.
Why It's a July 4th Favorite?
This film is a perfect choice for celebrating the spirit of Independence Day. Its catchy songs, engaging performances, and witty dialogue transport viewers back to the pivotal moments of American history. "1776" reminds us of the courage, determination, and sacrifices made by our founding fathers, making it a beloved favorite among teachers.
Fun Facts
The film is an adaptation of the Broadway musical of the same name.
It was released in the bicentennial year of the United States, adding to its patriotic significance.
The role of John Adams was originated by William Daniels, who later gained fame as Principal Feeny on the television show "Boy Meets World."
"1776" showcases historical figures such as John Hancock, Benjamin Franklin, and Martha Jefferson, bringing them to life with humor and charm.
"1776" provides a unique blend of historical accuracy and theatrical storytelling, making it a valuable educational resource for teachers.


"Born on the Fourth of July"
Date Released: 1989
Stars: Tom Cruise, Willem Dafoe, Kyra Sedgwick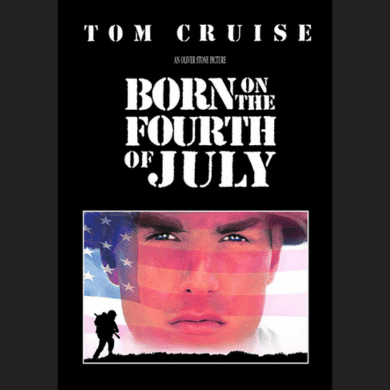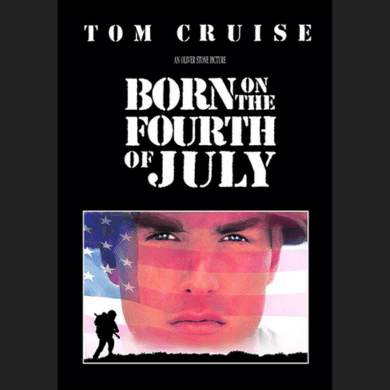 What's the Story?
Based on the true story of Ron Kovic, "Born on the Fourth of July" is a biographical war drama that follows Kovic's journey from a patriotic and idealistic Marine to a paralyzed Vietnam War veteran turned anti-war activist. The film climaxes with Kovic's powerful speech at the 1976 Democratic National Convention on July 4th.
Why It's a July 4th Favorite?
"Born on the Fourth of July" explores the complexities of patriotism, sacrifice, and the effects of war on individuals and society. It prompts deep reflections on the meaning of freedom and the importance of standing up for one's beliefs. Tom Cruise delivers a captivating performance that resonates with viewers, making it a thought-provoking choice for Independence Day.
Fun Facts
Tom Cruise received critical acclaim for his portrayal of Ron Kovic, earning an Academy Award nomination for Best Actor.
The movie was directed by Oliver Stone, known for his thought-provoking and politically charged films.
"Born on the Fourth of July" was one of the first mainstream movies to address the Vietnam War and its impact on American society.
"Born on the Fourth of July" highlights the struggles faced by veterans and their search for meaning and redemption.
The movie serves as a powerful reminder of the importance of empathy and understanding when it comes to the experiences of veterans, making it a compelling and relevant choice for teachers to explore in the classroom.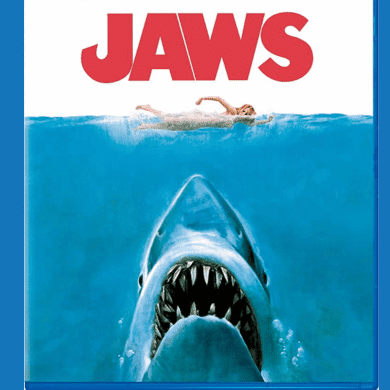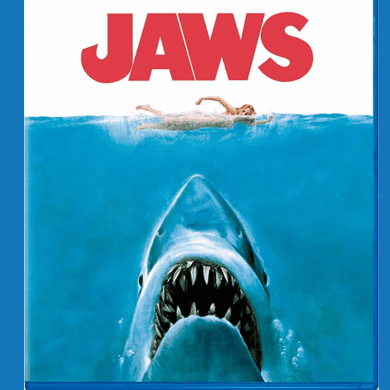 "Jaws"
Date Released: 1975
Stars: Roy Scheider, Robert Shaw, Richard Dreyfuss
What's the Story?
Set over the Fourth of July weekend, "Jaws" takes place in the beach resort town of Amity Island. When a giant great white shark terrorizes the vacationers, Police Chief Martin Brody, marine biologist Matt Hooper, and grizzled shark hunter Quint must join forces to protect the town and its inhabitants.
Why It's a July 4th Favorite?
While "Jaws" may not seem like an obvious choice for a July 4th movie, its setting during the Fourth of July weekend adds an extra layer of excitement and suspense. The film perfectly captures the thrill of summertime and the beach as it gradually transforms into a sense of apprehension and then – all out fear. Plus, the iconic theme music and memorable quotes have become ingrained in pop culture, ensuring an entertaining movie-watching experience.
Fun Facts
"Jaws" is based on the novel of the same name by Peter Benchley, who also wrote "The Deep" (1976) and "The Island" (1979).
Directed by Steven Spielberg, the film became a blockbuster hit and is often credited with starting the trend of summer blockbuster movies.
The line "You're gonna need a bigger boat" is one of the most famous quotes from the film and has become a pop culture reference.
"Jaws" was nominated for several Academy Awards, including Best Picture, and won three, including Best Original Score.
The movie had a significant impact on beach tourism and is often credited with increasing the fear of sharks among the general public.


National Treasure
Date Released: 2004
Stars: Nicolas Cage, Diane Kruger, Justin Bartha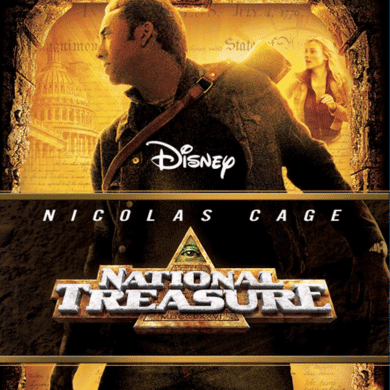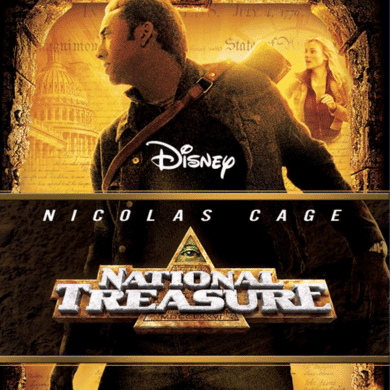 What's the Story?
"National Treasure" follows the adventures of treasure hunter Ben Gates as he searches for a hidden treasure linked to the founding fathers and the Declaration of Independence. On July 4th, Ben and his team embark on a thrilling mission to steal the Declaration of Independence to protect it from a group of rogue treasure hunters.
Why It's a July 4th Favorite?
"National Treasure" combines history, mystery, and adventure into an entertaining and family-friendly film. Its focus on American history, particularly the Declaration of Independence, aligns perfectly with the themes of Independence Day. The movie's thrilling plot, codes, and clues keep viewers engaged and entertained, making it a great choice for teachers seeking an enjoyable and educational movie experience.
Fun Facts
"National Treasure" was directed by Jon Turteltaub and produced by Jerry Bruckheimer, known for their collaboration on action-packed blockbusters.
The film showcases notable American landmarks and historical sites, such as Independence Hall and the Liberty Bell, adding to its patriotic appeal.
Nicolas Cage's character, Ben Gates, is an avid historian and treasure hunter, combining his knowledge of history and keen observation skills to solve mysteries.
The success of "National Treasure" led to a sequel, "National Treasure: Book of Secrets," released in 2007.
"National Treasure" sparked interest in American history among young audiences and led to increased participation in historical exploration.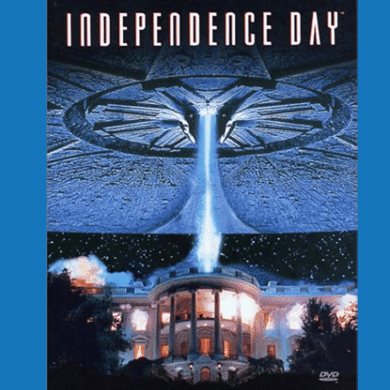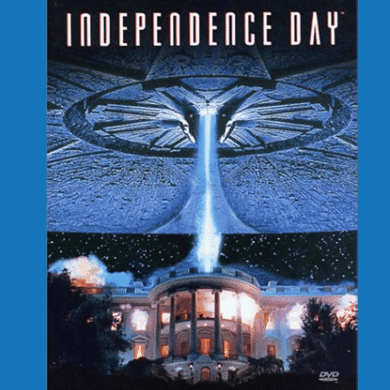 Independence Day
Date Released: 1996
Stars: Will Smith, Jeff Goldblum, Bill Pullman
What's the Story?
In this sci-fi action film, Earth faces an alien invasion on July 4th. As humanity fights for its survival, a group of people from different walks of life come together to devise a plan to save the world and preserve the spirit of independence.
Why It's a July 4th Favorite?
"Independence Day" is the ultimate popcorn flick for the Fourth of July. With its explosive action sequences, thrilling special effects, and a dose of patriotism, it offers an exhilarating cinematic experience. The film perfectly captures the spirit of unity, resilience, and the triumph of humanity in the face of adversity. Watching "Independence Day" on July 4th is a fun way to celebrate the holiday and indulge in some larger-than-life summer entertainment.
Fun Facts
"Independence Day" was directed by Roland Emmerich and became a major box office success, grossing over $800 million worldwide.
Will Smith's character, Captain Steven Hiller, famously punches an alien and delivers the line, "Welcome to Earth!"
The film's release date intentionally coincided with the Fourth of July weekend, enhancing its thematic relevance and commercial appeal.
The movie's special effects, particularly the destruction of famous landmarks like the White House, became visual signatures of the film and were praised for their realism.
The film's release in 1996 sparked renewed interest in sci-fi disaster movies and reinvigorated the genre for a new generation of viewers.
Honorable Mentions
"The Sandlot" (1993)
"Yankee Doodle Dandy" (1942)
"The Patriot" (2000)
"Top Gun" (1986)
"To Be or Not to Be" (1942)
Do you have any movie favorites about the 4th of July?