The Survey Says
Television shows have focused on hospitals, court rooms, bars, coffee shops and—yes—even schools. While classrooms haven't dominated the airwaves like the 127 Law and Order spin offs, there are still memorable TV series focused on teachers.
ESGI and ThinkFives polled hundreds of teachers to find their favorite TV shows about teachers and here are the ones that entertained them the most.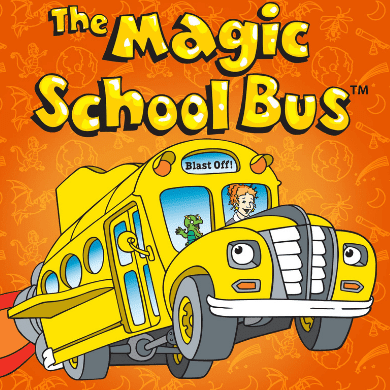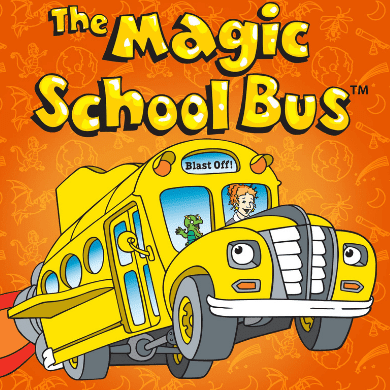 Magic School Bus
The Pitch
An eccentric school-teacher takes her class on wondrous educational field trips with the help of a magical school bus. Based on books from Joanna Cole and Bruce Degen.
The Show
Lily Tomlin starred as the voice of Ms. Valerie Frizzle in the Magic School Bus in the longest-running kids' science series in history. Shown in 39 countries, it has earned many accolades including an Emmy Award. From dinosaurs to beehives, kids get an inside peek into the inner workings, and the history, and function of a wide range of topics.
The Magic School Bus became so successful that it spawned more books, a streaming series, and video games. The series even included a theme song performed by Little Richard.
Aired: 1994 – 1998 on PBS
Cast
Lily Tomlin
Malcolm-Jamal Warner
Lisa Yamanaka
Danny Tamberelli
Daniel DeSanto
Tara Meyer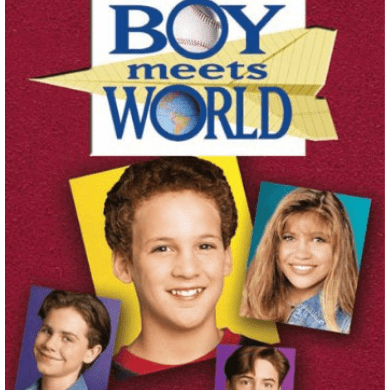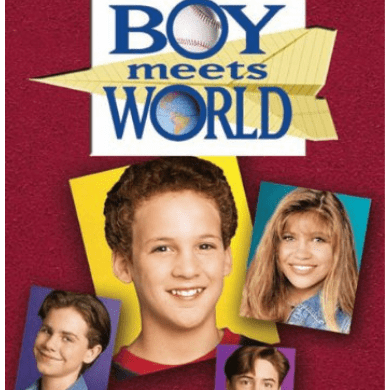 Boy Meets World
The Pitch
Love is a confusing thing for 11-year-old Cory Matthews. Adolescent Cory grows up, and faces problems with friends, family, and school.
The Show
Boy Meets World is a 90's sitcom about a boy and his journey to adulthood. Alongside him are his best friend Shawn Hunter, his girlfriend Topanga Lawrence, his charming yet silly older brother Eric, and his teacher George Feeny. Corey and Shawn successfully endure the trials of growing up thanks in part to the help of a good teacher., Mr. Feeny (William Daniels) is that teacher, although somehow he teaches Cory and his friends every single year from middle school to college.
Aired: 1993 to 2000 on ABC
Cast
Ben Savage
William Daniels
Betsy Randle
Will Friedle
Rider Strong
Danielle Fishel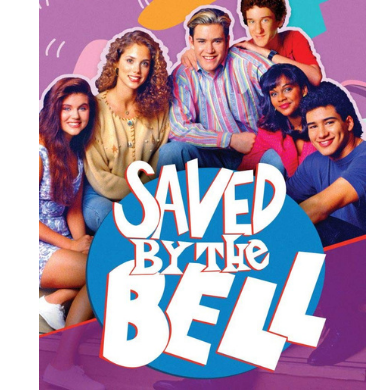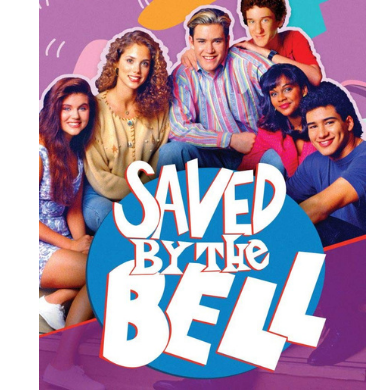 Saved by the Bell
The Pitch
Lovable schemer Zack Morris leads his pals on adventures at California's Bayside High School, navigating relationships, final exams, school dances, and breakups while frustrating Principal Belding.
The Show
With its catchy theme song and heart-throb high school pranksters, Saved by the Bell actually started as Good Morning, Miss Bliss on the Disney Channel. The Bayside gang also includes cheerleader Kelly, jock Slater, feminist Jessie, fashion expert Lisa and nerd Screech, and although the teens' jealousy and rivalries sometimes get the best of them, at the end of the day, their friendship overcomes all.
And for those who can't enough, the series spawned Saved by the Bell: The College Years (1993–1994), a primetime series and Saved by the Bell: The New Class (1993–2000), a Saturday morning series.
Aired: 1989 to 1993.on NBC with several specials throughout the years
Cast
Mark-Paul Gosselaar
Mario Lopez
Dustin Diamond
Tiffani-Amber Thiessen
Elizabeth Berkley
Lark Voorhies
Ed Alonzo
Dennis Haskins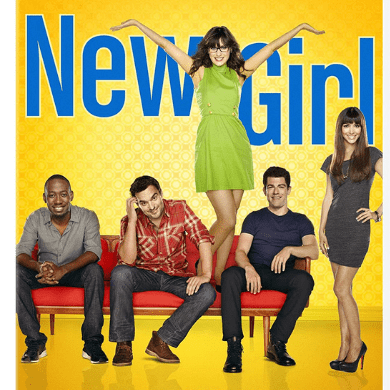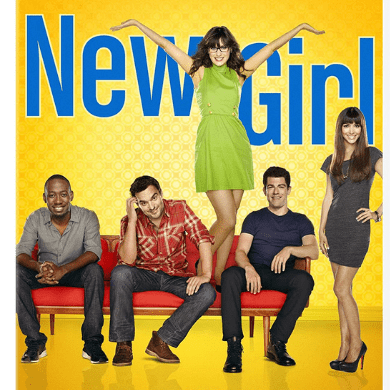 New Girl
The Pitch
A quirky teacher, Jess, moves into a Los Angeles loft with three men, Nick, Schmidt, and Winston. A mix of comedy and drama, the characters deal with relationship issues and career choices.
The Show
Not so much about teaching or school, the show spends most of its time in Jess' loft, an LA apartment that a first year teacher could only afford on television. But in one memorable school-based plot Jess tries to help a bully, but ends up being bullied herself by the pint-sized mean girl.
The show received acclaim from critics and was named one of the best new comedies when it first aired. It has since become one of the most popular shows on Netflix.
Aired: 2011 to 2018 on Fox
Cast
Zooey Deschanel
Jake Johnson
Max Greenfield
Damon Wayans Jr.
Lamorne Morris
Hannah Simone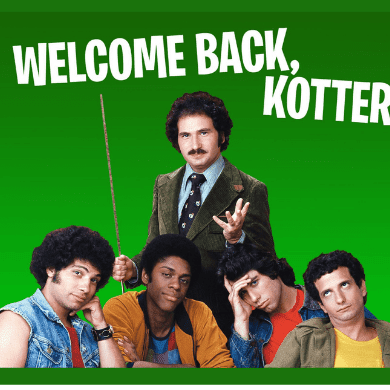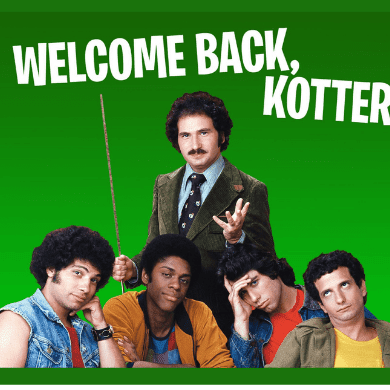 Welcome Back, Kotter
The Pitch
Gabe Kaplan stars as a wisecracking high school teacher who returns to his Alma Mater to teach a racially and ethnically diverse remedial class called the "Sweathogs."
The Show
Yeah, we tease him a lot, 'Cause we got him on the spot. Welcome back.
Welcome back, welcome back, welcome back
Welcome back, welcome back.
With a catchy tune and those lyrics from John Sebastian, Welcome Back Kotter entertained families in the 70's and spawned lunchboxes, comic books and all types of merchandising. Based on the experiences and humor of Gabe Kaplan, the fictional James Buchanan High is based on a Brooklyn high school that Kaplan attended in real life. Mr. Kotter has to confront Vice Principal Woodman, who believes the students are unteachable and will drop out. With popular characters – Vinnie Barbarino, Freddie 'Boom Boom' Washington, Juan Epstein and Arnold Horshack – the show made a star of a young unknown, John Travolta.
Aired: 1975 to 1979 on ABC
Cast
Gabe Kaplan
Marcia Strassman
John Sylvester White
Robert Hegyes
Lawrence Hilton-Jacobs
Ron Palillo
John Travolta
Did we miss your favorite TV show about teachers? If so, what are they?